Painting Flowers with Olena Babak
3 Days Workshop, Tallahassee, FL

October 5-7, 2021 from 10am to 5pm
$450 for all three days Pay $450.00
$200/day for one day only / deposit Reserve now Full balance is due by September 5, 2021, no refund after that date.
---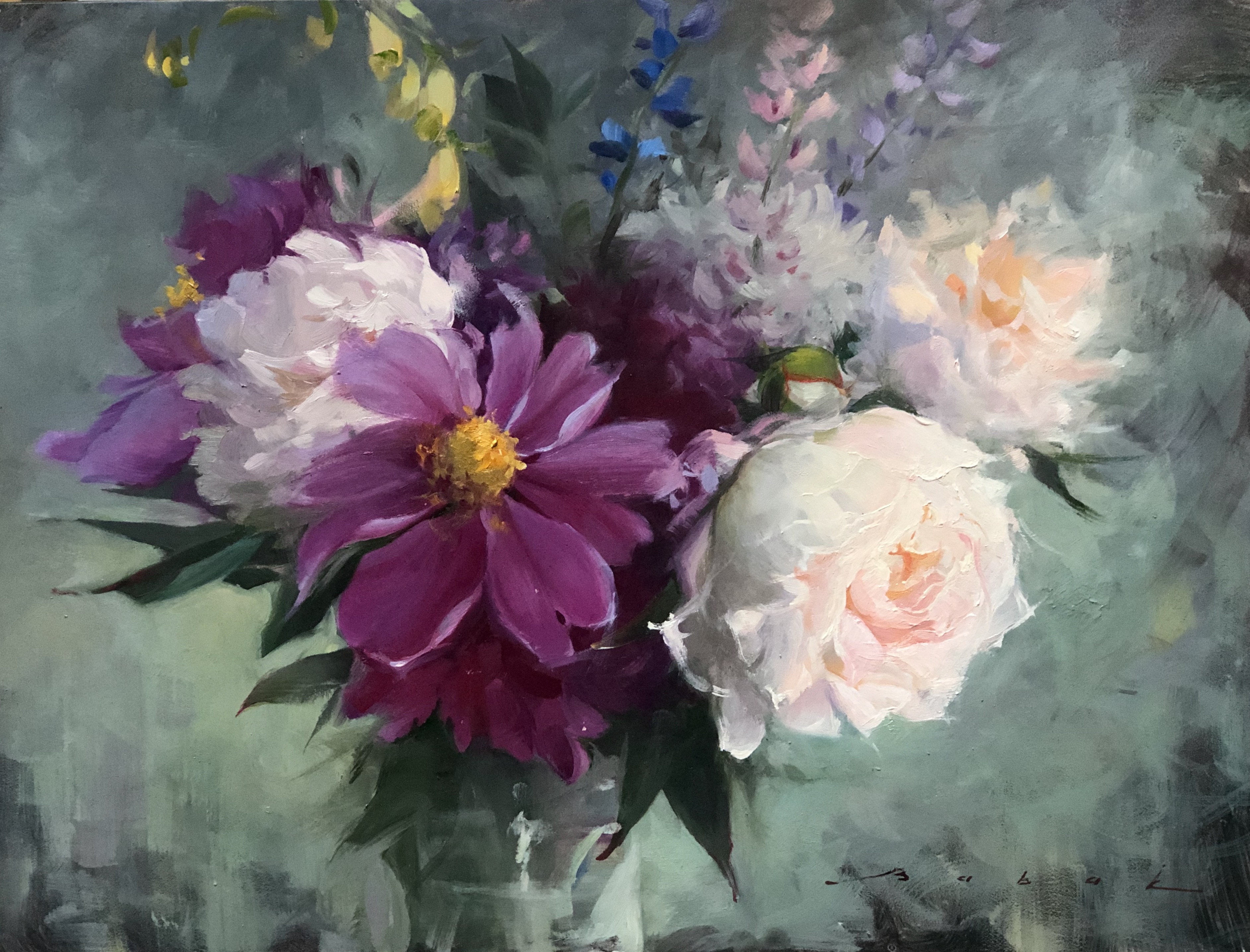 First day: Drawing flowers understanding structure and compositional ideas.
Second day: Painting flowers. Combining use of color with understanding structure of the flower.
Third day: Drawing or painting flowers in Plein Air
---
About Olena Babak:
---
Olena Babak is an award-winning, classically trained artist, whose landscapes and figurative works can be found in galleries, public and private collections in the U.S. and abroad.
Some of her selected awards: Best Marine Cape Ann Plein Air, Artists Choice Plein Air Richmond, 1st place Quick Draw & People's Choice Award Finger Lakes Plein Air, Best Representation of Rockies National Park, 1st place Booth Bay Plein Air and others.
Her work has been featured in "Strokes of Genius" series, the "Poet's and Artist's: 100 Great Drawings," and the "Classicist" as well as "Plein Air Magazine".
Useful info:
---
Interested to receive information about classes and workshops, subscribe to Natalia's emailing list.