November 4,5, 2022 - 2 Days workshop "Luminous Landscapes" with Antwan Ramar in Tallahassee, FL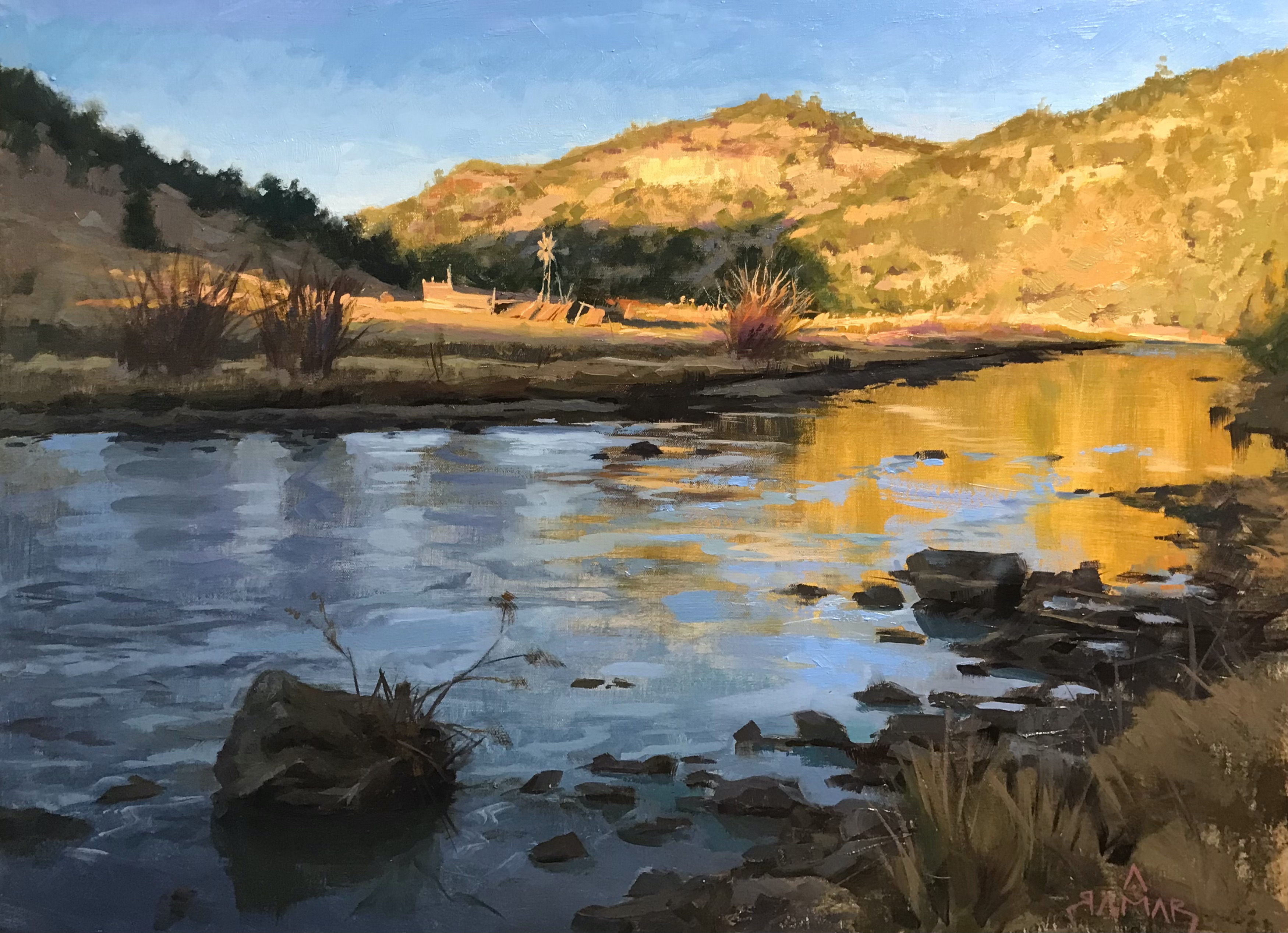 Price: $275
10am - 4:30pm, November 4,5, 2022
12noon -1pm - lunch
In this 2 day workshop we will explore how to paint beautiful light. Whether it's a fleeting sunset, or vibrant reflected light in a still-life, we will talk about techniques to capture the luminosity.
When painting, we do our best to portray natures beauty, but we are very limited by our medium, and have the difficult job of depicting radiant three-dimensional space on a two-dimensional surface. We will talk about the qualities of light, and ways to convey the illusion of light in our paintings.
In the workshop we will talk about:
---
Drawing
Values
Edges
Color/temperature
---
Day 1:
---
Instructor will demonstrate the planning and block-in of a painting.
Students will
paint from photos (provided or bring their own)
After lunch instructor will continue on demo bringing it to a finish.
Students will work on their paintings for the remainder of the day with individualized help from instructor.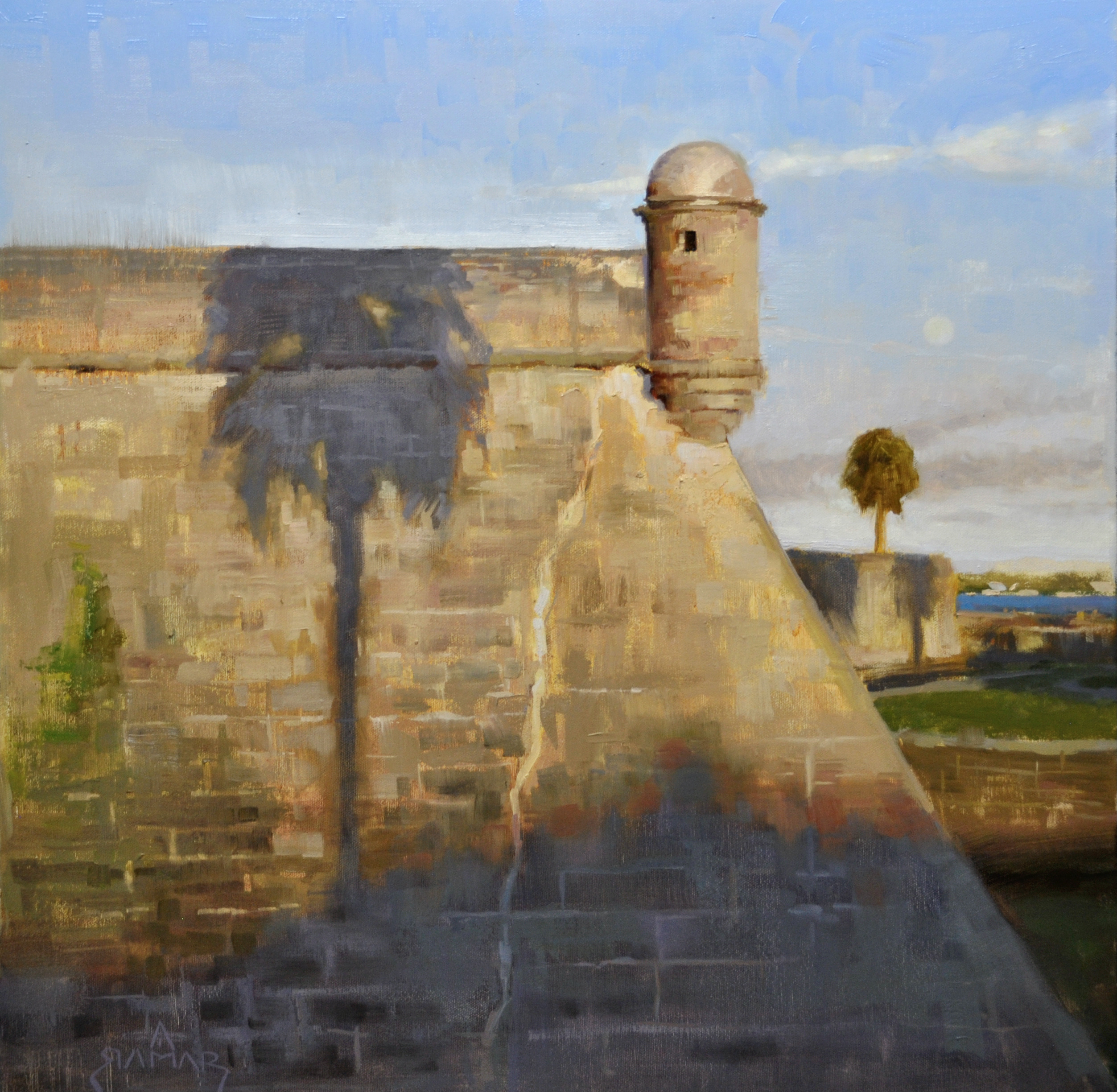 Day 2:
---
Instructor will demonstrate.
After lunch, students will work from a photo with individualized help from instructor.
Useful info:
---
Interested to receive information about classes and workshops, subscribe to Natalia's emailing list.
Antwan's List of Suggested Materials
---
Bring one if you have one, otherwise there will be extra at the studio.
My palette has titanium white, lemon yellow, cadmium yellow light, indian yellow, cadmium red, alizarin crimson, ultramarine blue, cerulean blue, viridian green, burnt umber.
You may bring colors of your choosing, but at the very least, you must have a limited primary range, such as: titanium white, ultramarine blue, cadmium red, cadmium yellow, burnt umber or Vandyke brown.
If you are still getting comfortable with color (or you're on a budget), I strongly recommend using a limited color palette. I promise you will not feel for lack of color, and you will appreciate the efficiency of mixing.
• Don't forget your odorless mineral spirits, and glass or metal containers for them if working in oils—water if you work in acrylics or watercolor.
Bio:
---
Originally from rural Wisconsin, Antwan Ramar has always been inspired by nature's beauty. Antwan started his career as a Caricaturist. Learning the art portraiture as an ado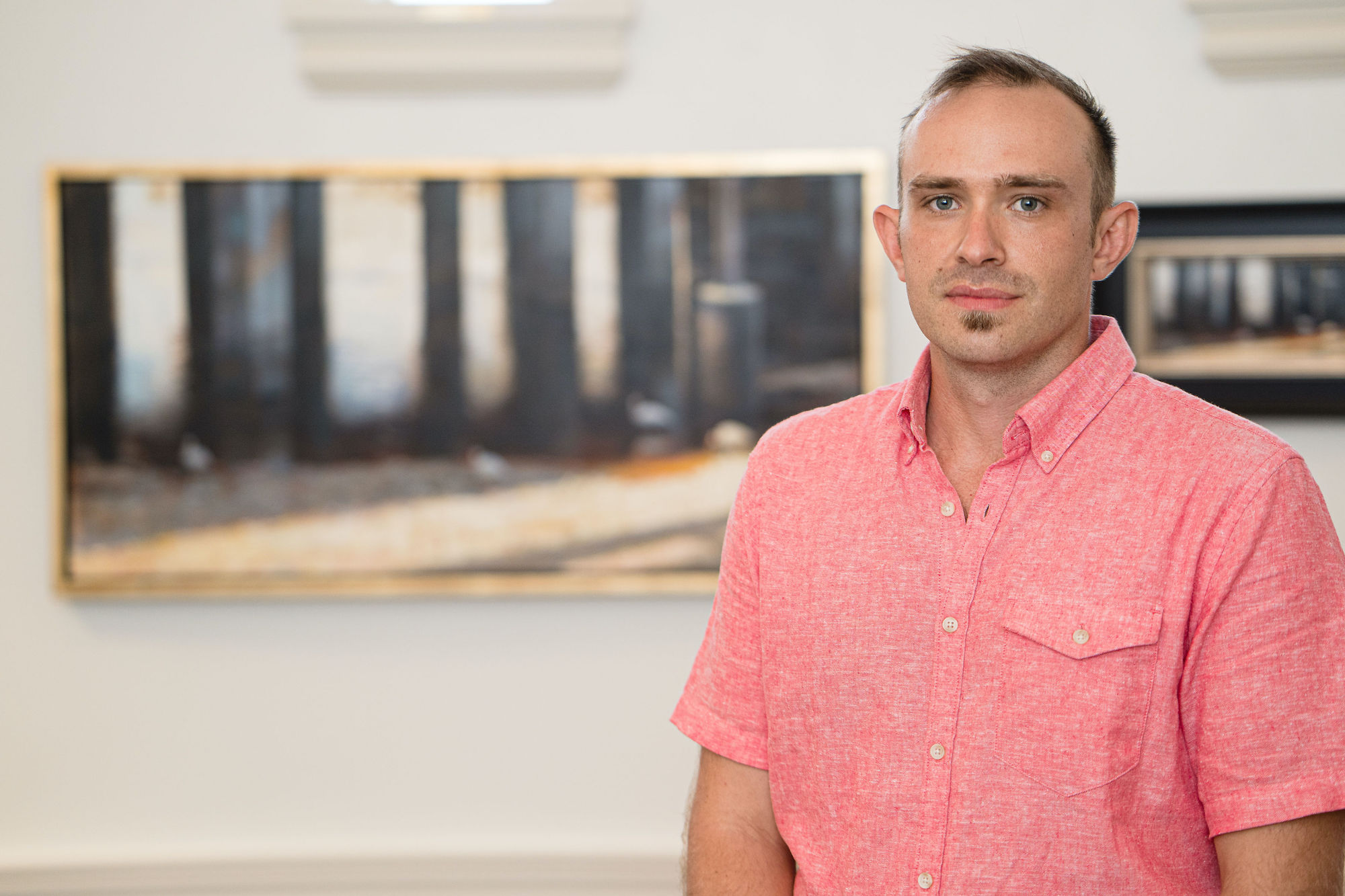 lescent, Antwan put himself through art school drawing people face-to-face. Antwan studied art in Southern California in a classical atelier. Under teachers with extensive experience in their fields, Antwan's aspirations were leading him toward concept art for film and TV. His classes were rich with fundamental drawing and painting, giving him a strong appreciation for the disciplines of representationalism. After several years of working as a professional commercial artist for companies such as Royal Caribbean Cruises, Universal Studios, and Pepsi, Antwan began to oil paint on location while hiking and traveling. Over time, Antwan became acquainted with the wonderful Plein Air community and was inspired to begin painting full-time in 2016.
Although Antwan still does freelance work, he is primarily a painter, splitting his time between the studio and plein air works. He loves to paint during his extensive travels, but spends most of his time in sunny Orlando, Florida.
Website: www.antwanramar.com IG: @antwan.ramar