3 Days Workshop with Morgan Samuel Price, November 4-6, 2019
Dappled Light on Changing Surfaces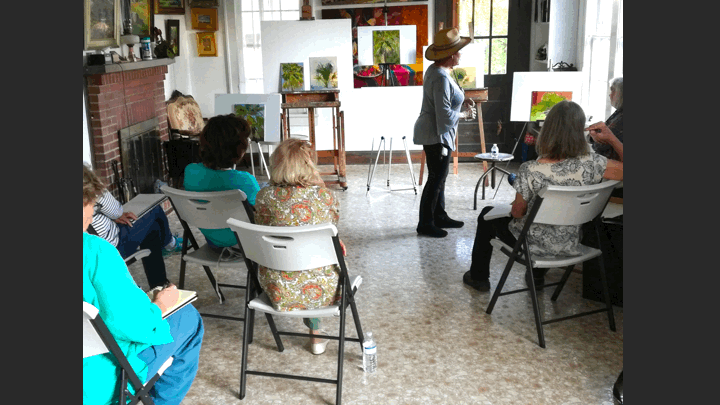 Workshop Schedule:
9:00 am to noon - introduction / lecture and demo
12:00 - 1:30 pm - lunch
1:30 - 4:30 pm - exercise
4:30 - 5:00 pm - critique
About Morgan Samuel Price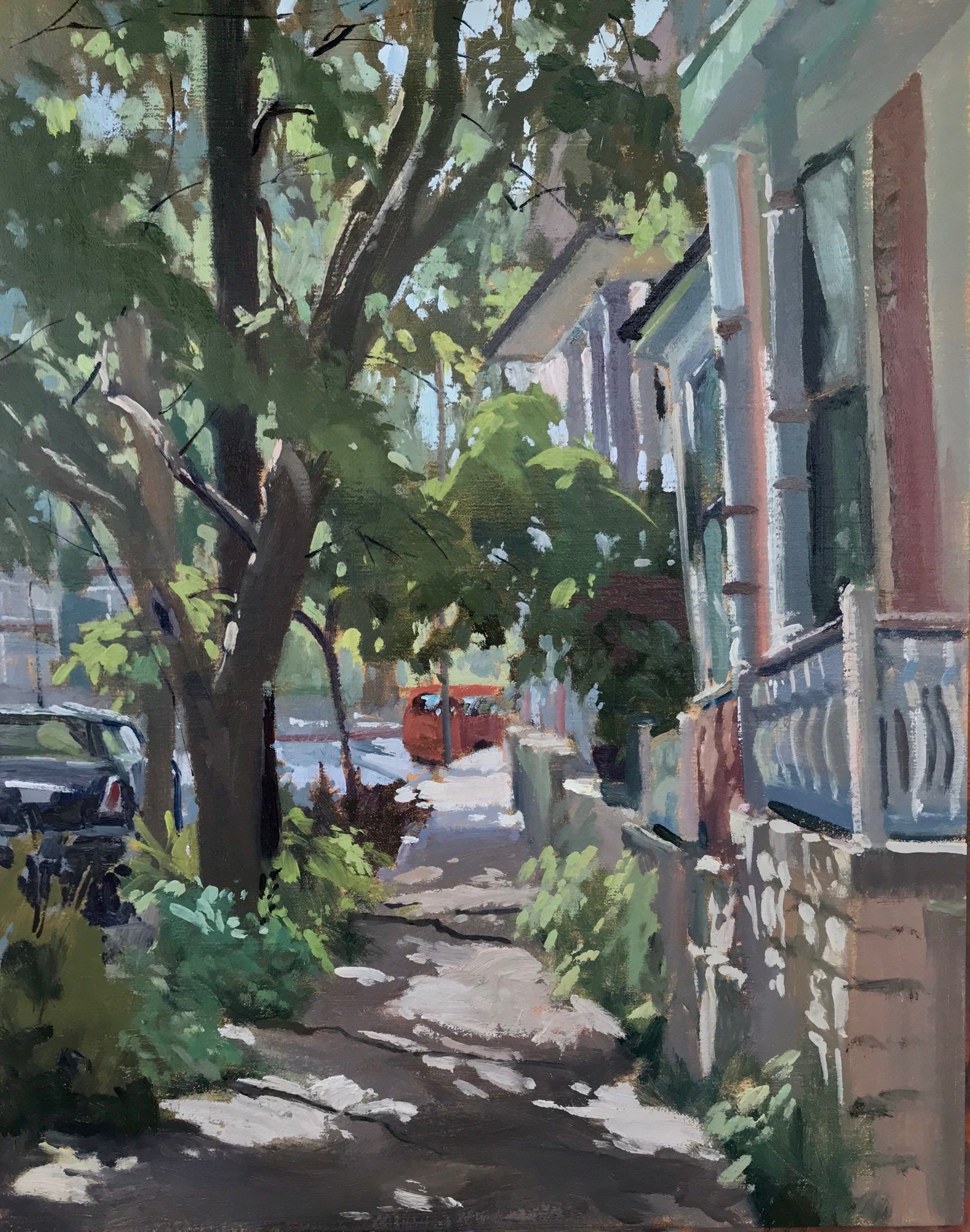 Morgan Samuel Price is a noted American Impressionist of the 20th and 21st Century, and, for her, Plein Air painting has been a lifetime pursuit. Morgan's paintings have a rare quality of immediacy and presence. Her goal is to capture the play of light and to transport her viewers into that same moment of time. Morgan Samuel Price's personality has many facets of which optimism, self confidence, and determination are perhaps the most important. It is these same qualities that shine through in her paintings creating a pleasant tranquility in all her work. Nature is her inspiration and primary reference for observing the nuances of light. Morgan creates representational scenes painted with a beautiful sense of design and simplicity. With deft brush strokes and a quickly observed sophistication she presents to you the softness of spring, the sensuousness of summers, the glories of fall, and crispness of winter.

After graduating from Ringling School of Art and Design in 1968, Morgan began her career as a commercial artist/illustrator for Hallmark Cards, Inc. In a brief four years, Morgan realized how passionate she was about painting. In 1972 Morgan changed her focus to fine art: Morgan's passion for nature's serenity and inspiration paved the way for her true success as an American Impressionist Plein Air painter.

Today, Morgan enjoys sharing her career with others through her painting and teaching. National and international workshops, teaching DVD's and her instructional books, "Turn on The Light, A Touchstone to Plein Air Painting" and "Oil Painting with A Basic Palette" clearly exhibit Morgan's generosity of spirit. Morgan continues to paint and capture nature's wonders from locations all over the world.