2 days workshop with Zufar Bikbov, 2019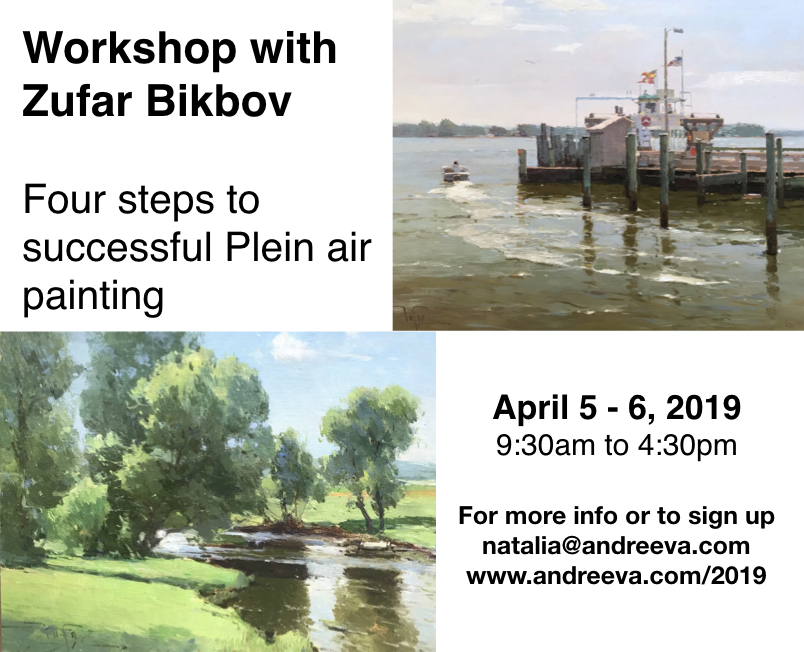 "Great painting is a right color taken at the right value and applied onto the right place". This paradigm translates to essential skills an artist have to possess for creation of a successful painting. Between knowledge and skill there is a directional practice.

During his 2 full day workshop with nationally known plein air artist Zufar Bikbov will teach you the four-step approach to working on a painting with practical applicat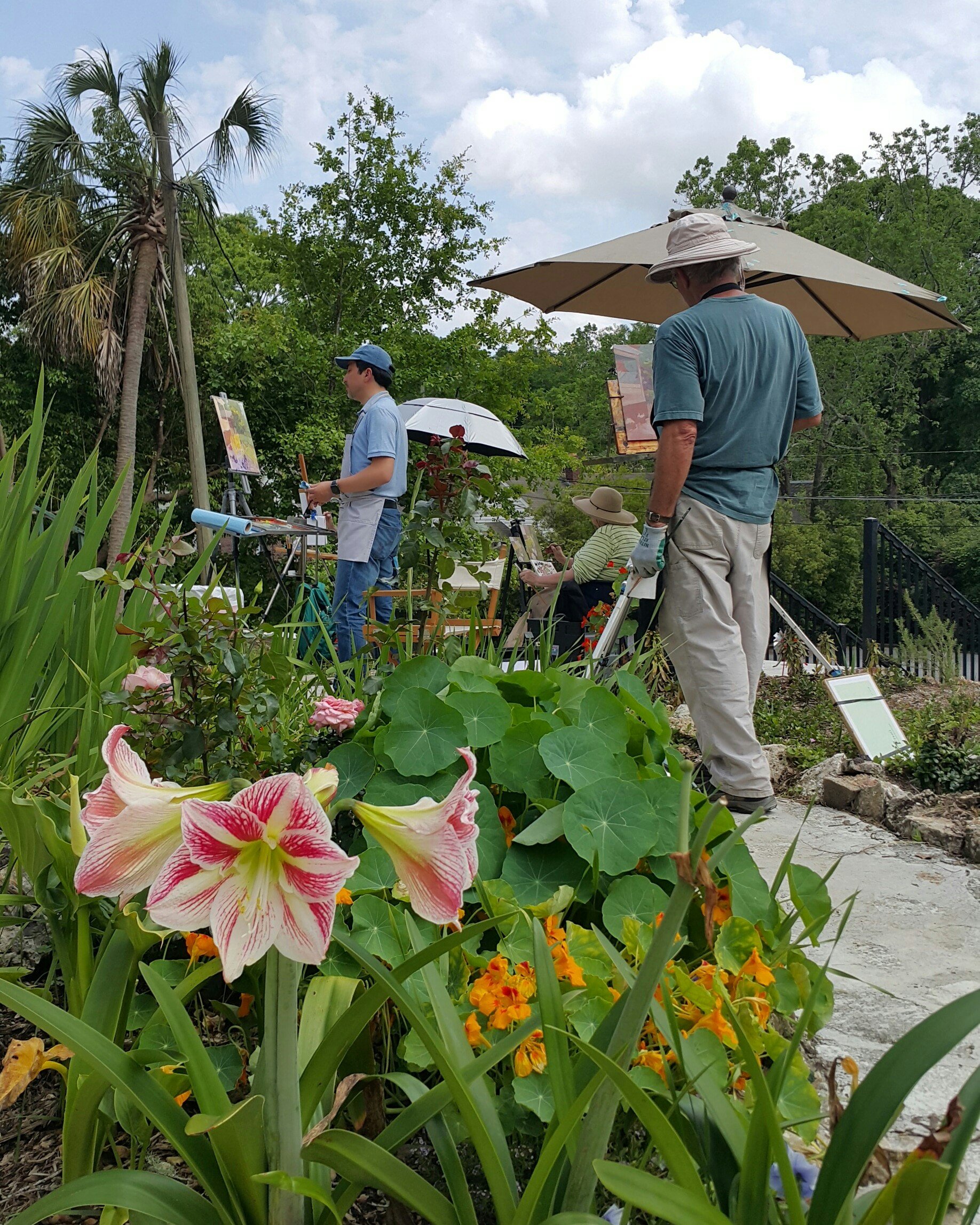 ion of the above mentioned theory, and will help you to improve your drawing and composition skills. Workshop will include half or more time for painting en plein air, completion of a series of sketches, 2 field studies and work on a larger painting. Student will learn efficient way of approaching plein air painting, gaining confidence and satisfaction with the process and final result.
Max group is 8 students, so your teacher has enough time for 1:1 work with every student.
Trained in art school with Russian realism traditions, Zufar Bikbov ch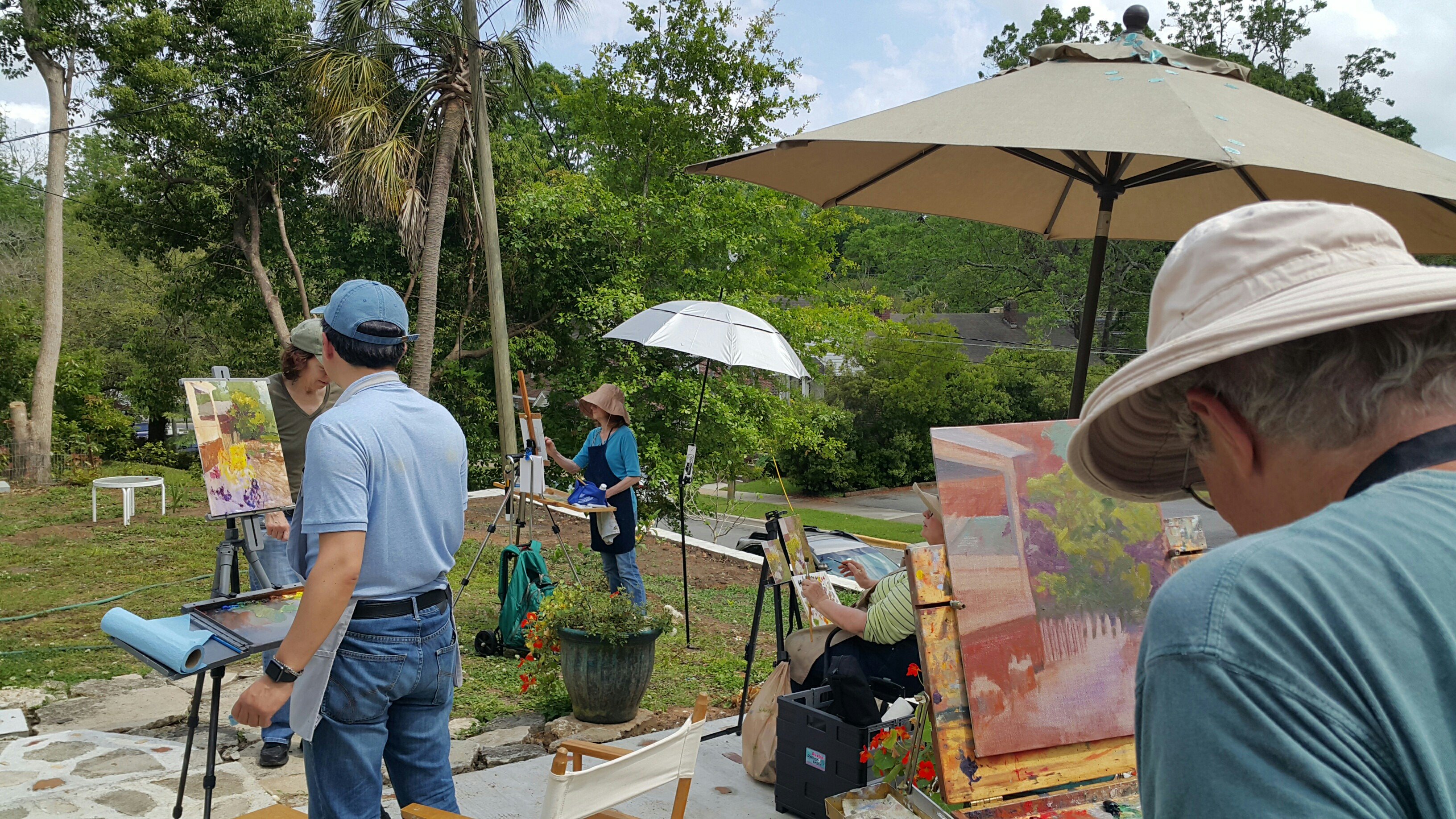 ose Landscape genre as the way to express his feelings and sharing them to the audience. He says, "I paint nature, since it is in exhaustible source of inspiration." Particularly, plein air painting, is I one of the strongest sides of Zufar art career. In 2004 he expanded geography of his inspiration sites from Russia to New world. Winner of multiple plein air awards at nation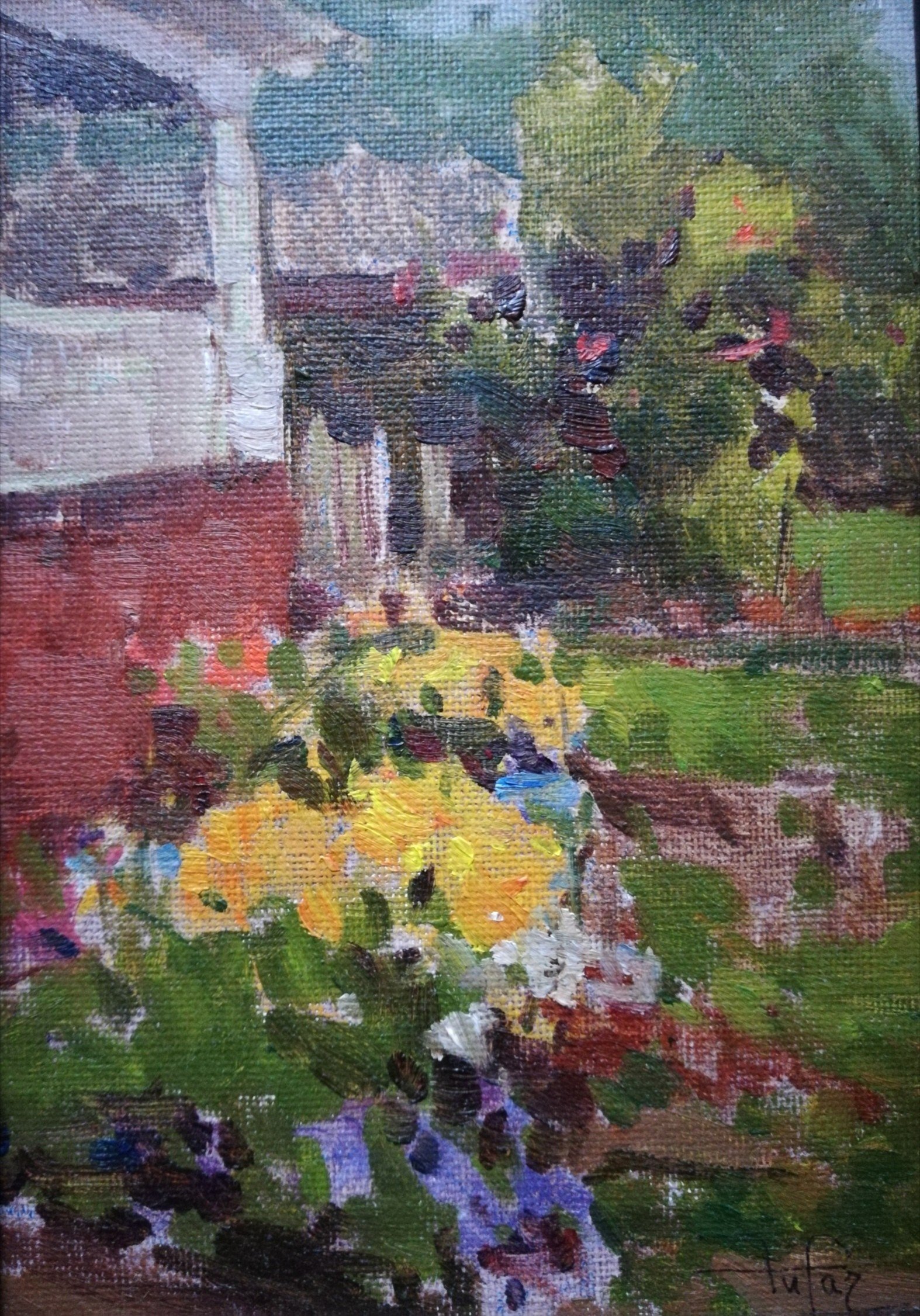 al competitions, artist avidly explores landscape of America, feeling blessed knowing it's people, and working hard on teaching art at www. ConfidentArtist.com project.
Selected accomplishments and exhibits include Featured artist in Plein Air Magazine and Southwest Art Magazine; American Masters exhibition at Salmagundi Art Club 2016, New York, NY; 8 awards at biggest east coast plein air competition Plein Air Easton 2013-2018, Easton, Maryland and many more.
www.zufar.com