3 days workshop. Light and color intensive with Manon Sander. Tallahassee, FL.
See a short video from workshop:
---
August 25 – 27, 2022
9am – 4pm
---
Learn Manon's secrets about how to make a vibrant, light-filled painting by implementing techniques that will replace random decision making with intentional choices in regards to the pillars of creating a painting. Manon will break down her process step-by-step in order to give you the confidence to use your new skills on your own. A series of fun quick exercises will isolate the different aspects of a painting into easy to understand segments. In a hands-on approach you will dive deeply into color mixing and the use of color before you dive into painting. You will get plenty of help at your easel with your own painting. Although you will paint a still life in this class, you can use the learned techniques for any subject matter. This class will help you to replace a trial-and-error approach with informed decision making in order to capture the light in your paintings and using luminous color. Oil preferred, acrylics acceptable. All levels welcome, working knowledge of your medium and some drawing skills beneficial.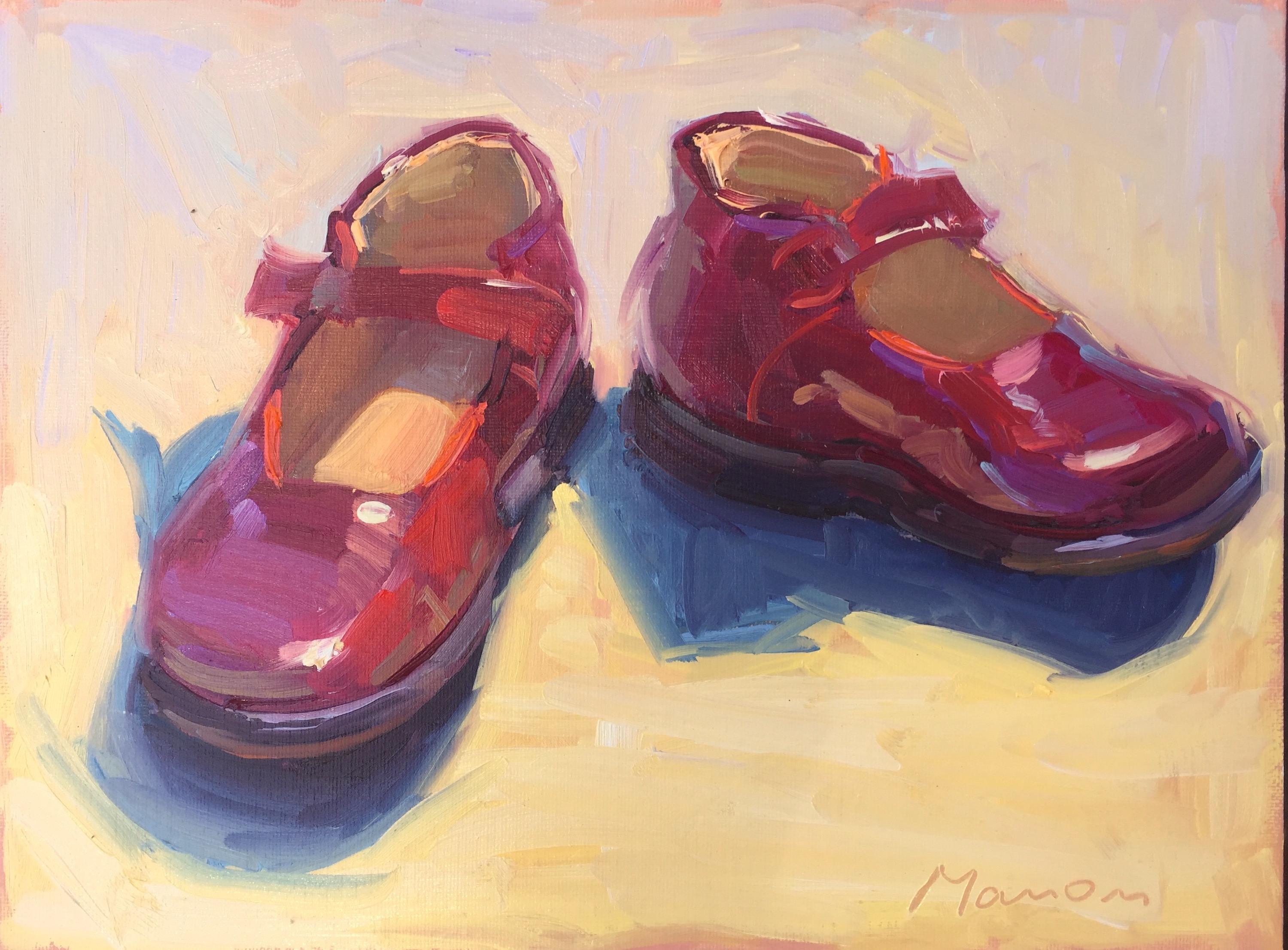 We start at 9am, break at 12pm, end at 4pm.
---
Exercises to help you find the abstract pattern that should be the foundation for any painting
Exercises to nail values and shapes
Exercises that will help you find a good composition
Exercises to help describe the light in your scene
Exercises to use edges to lead the eye through a painting and pop the focal point
---
Hands-on color lecture. You follow along on your canvas, so you can refer to it after you leave the workshop. We will break down color so you will never be clueless again which colors to mix.
How to use color most effectively to describe the light in your scene and to make that focal point stand out
Learn Manon's colorist underpainting color choices to give your painting that glow that is so hard to achieve.
---
After a short demo you will have all day to paint a still life, using everything you learned the previous days while Manon will guide you through the process.

Bio:
---
Manon Sander is an award-winning modern impressionist, born and raised in Berlin, Germany, who now resides in Southern Florida, which presents a cornucopia of inspiration for her. The effects of light on a subject and the feeling it evokes are of great importance to Manon as she puts down her impressions in interesting patterns, luminous color, and juicy brush strokes.
During years spent studying oil painting at the atelier-style Marin Art School in California and fine-tuning her skills under the tutelage of nationally known artists, Manon developed her own distinct, recognizable, and collectable contemporary impressionistic style.
Manon participates in invitational and juried nation-wide plein air events as well as in prestigious juried national shows. Her award-winning works are in galleries and private collections on three continents and have been included in publications such as American Art Collector, Plein Air Magazine, Southwest Art Magazine, and Fine Art Connoisseur. She has recently been awarded signature status with National Oil and Acrylics Painters' Society and has been selected so serve as a mentor with the society's mentoring program. Manon is a regular on the faculty of one of the nation's premier painting conventions, Plein Air South.
Manon feels strongly about passing on her knowledge in national and international workshops and retreats to a loyal following of students who value her enthusiasm, passion, and ability to clearly convey her process while maintaining a fun and motivating atmosphere.
Ultimately, Manon aims to communicate her joie de vivre through paintings that reflect the color, light, and joy Manon feels surrounded by and is ever so grateful for. For more info: www.manonsander.com

Testimonials:
---
"Dear Manon. I just wanted to tell you what a great class this is. I have struggled so with Plein air and I'm understanding your emphasis and values values values. This is probably the best class I have ever taken and can't thank you enough. I never thought I would be excited about Plein air. Thank you so much!" Kit S.
"Dear Manon , you deserve every award and honor you receive! You are not only a great artist but also a wonderful, thoughtful individual. We are blessed to have you as an instructor, don't ever leave Lighthouse ArtCenter!" Laurie B.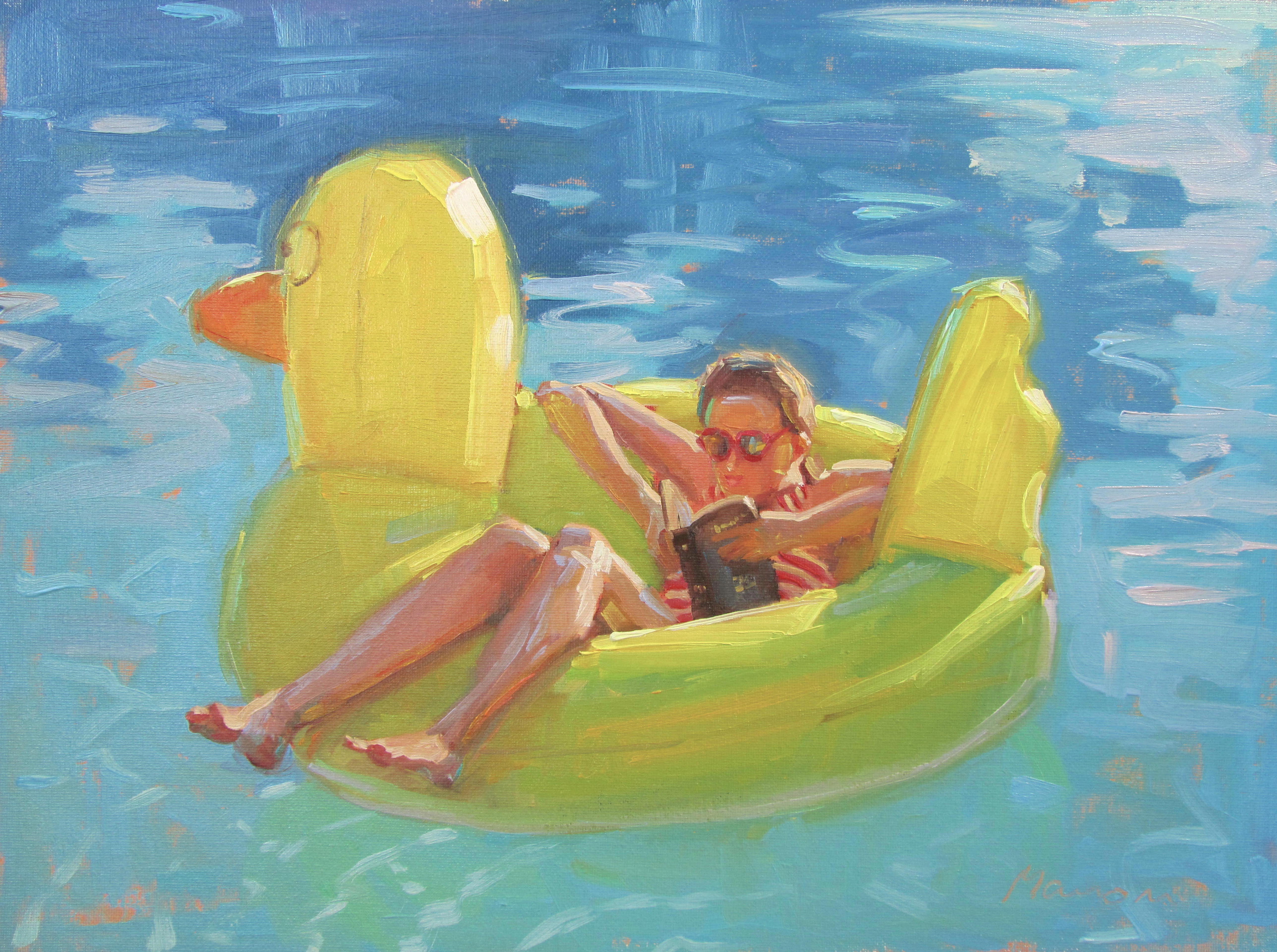 "My husband just about had to pick me off the floor after your critique! You made my day. Thank you. Your instructions reminded me to include those "lost edges" & I did it. That little technique really makes a painting a painting. The most important thing I've taken away from your classes is the importance of that dang value study & to use it as a guide. I've heard the importance of the value study maybe 50 times but how you explained how to use it is possibly a gamechanger for me. I painted with our plen air group on Tuesday morning & using the mini-value study I did helped me immensely!
The other biggie I've taken from your class is "warm colors in the sun & cool in the shadows". As I was painting Tuesday, I found it very easy to use the correct temperature of colors. Thank you. Big breakthrough for me to understand when to use cool & when to use warm." Maryann B.
"Just a note to thank you for a wonderful training! You "exchanged in abundance!" meaning I got much, much more for my money than expected! You not only are a wonderful artist, you are an exceptional teacher. You have enormous patience, no matter what the student's skill level is and always made me feel like I was good. (which is debatable! Haha) You make each person feel like they are special…and always pointed out the right things they did while gently correcting any area that needed to be corrected. That is NOT a common trait and congratulations on mastering it!I learned an enormous amount about temperature, values and color. And that you drilled us over and over on it, I feel like I actually "got it" and was able to make this information "my own" so I can use it naturally into the future.You are a true joy to watch…taking a blank canvas to a vibrant and alive painting…and we didn't even do complete paintings…just exercises. But your display of certainty gave me confidence that I could do that as well…and often a skill comes from just changing your mind and deciding you can do it!While I am certainly not there yet as a great painter….I feel like I took a giant leap forward…thanks to you!" Claire T.

Useful info:
---
Interested to receive information about classes and workshops, subscribe to Natalia's emailing list.
Manon's List of Suggested Materials
---
---

Titanium White
Lemon Yellow or Cadmium Yellow Light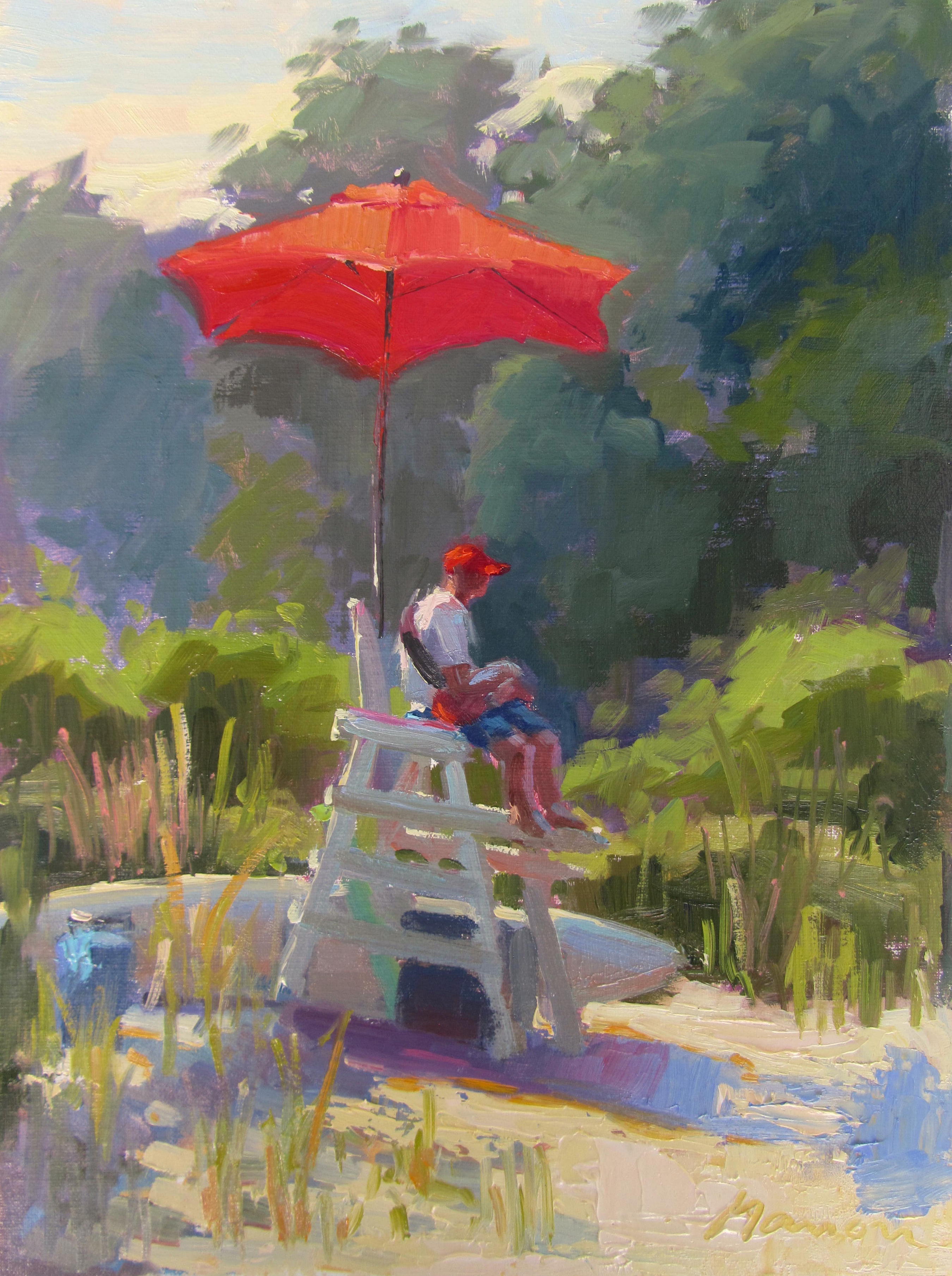 Cadmium Yellow Medium
Indian Yellow
Cadmium Orange or Permanent Orange (Michael Harding)
Raw Sienna , Yellow Ochre or Golden Ochre
Cadmium Red Light or Naphtol Red
Quinacridone Red or Permanent Alizarin Crimson
Phtalo Blue or Cerulean
Ultramarine Blue (Michael Harding preferred)
Viridian or Pthalo Green
Transparent Red Oxide or Transparent Earth Red
If you are an oil painter, please bring Acrylic black and white as well plus a piece of palette paper for mixing and maybe a few brushes if you don't want to use your oil brushes.
In general, as long as you have a warm and a cool version of yellow, blue, and red you should be good to go. The colors printed boldly is what I like to use.
---
! Please, no turpentine or any smelly solvents !
Gamsol (for oil painters).
Gamblin NeoMegilp

---
As long as you have a variety of long flats and filberts you'll be good. Please no short stubby brushes or old stiff paint-encrusted brushes.
Just for your information, here's what I use:
Long handled natural bristle brushes such as hog hair or Rosemary's long-handled long flats, "Ivory" or Shiraz style, can be ordered through www.windriverarts.com.
Size 1 round.
Size 2,4, 6, 8 long-bristled flats or filberts.
Optional:
One skinny rigger brush for fine lines.
2" diamond shaped palette knife.
---
4 small canvas panels, such as 8x10",9x12". 6 small 6 x 8" canvases. For those of you who paint very fast, maybe bring an extra canvas. Personally, I prefer to paint on linen panels by Centurion or Fredrix.
---
Paper towels (blue shop towels from Home Depot are great)
Palette. Gray Matters palette paper is great.
Small sketch book and pencil
Optional:
Value markers (Prismacolor makes great ones) in 30%, 50%, and 80%, all same temperature. Small Crescent no-bleed sketchbook.
View Finder.
If you have any questions in regards to the supplies please don't hesitate to email Manon at manondesigns@comcast.net