The Chronicles of 2020
As the unforgettable 2020 comes to a close I would like to thank you all for your continued support throughout the year. Leaving the troubles behind, let us take a quick look back – to the kindness, resilience, relationships, and community – and highlight some of the positive things that happened in 2020.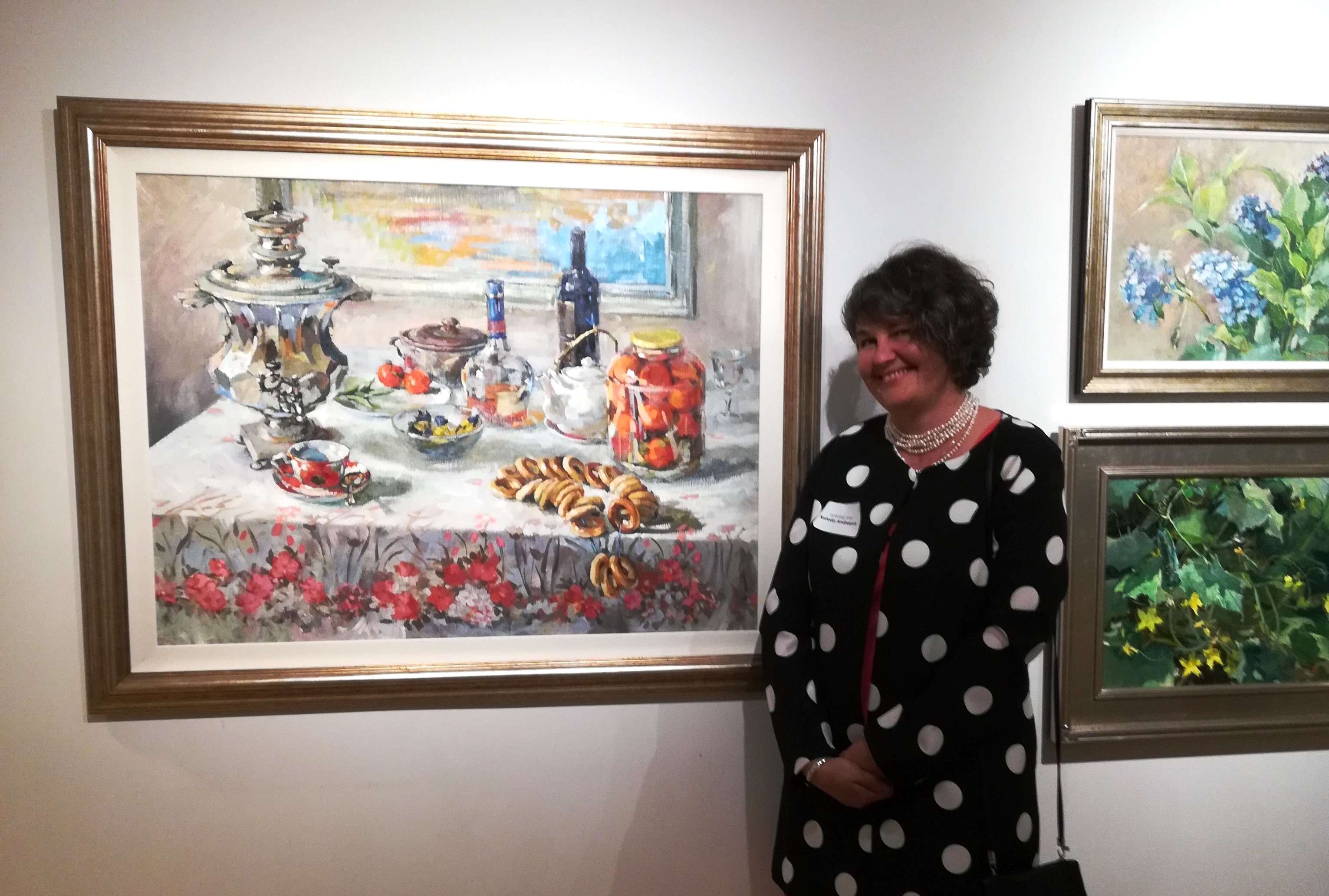 2020 started as usual. In January, it started with a solo show "In Search of Beauty" and workshop at the Turner Art Center, Valdosta, GA. I participated at the Ocean Reef Paint Out, a wonderful place where I discovered new lovely areas to paint. Looking today at those paintings I find them so full of light!
For most of the pre-pandemic time, I painted at College Station, TX where I was hosted by the incredible, energetic and smart Dary Penionzhkevich Dega the owner of the Degallery gallery and studios. Dary shared her love of the Brazos county area which inspired a Texas themes in my art. I was honored to have a solo show "In Land of the Free", and taught a few workshops at the Degallery.

Early March, I spent a week at the Wekiva Paint Out, It was a honor to be a fetured artist for the event. I've been going there every year it is such a wonderful place to paint with fiends for a good cause.

The highlight of the 2020 was our trip to Argentina with a group of artists: Lynn Mehta, Jane Chapin, Katie Dobson Cundif, Lisa Flynn, Carol Douglas, David Diaz, Kellee Mayfield. I was planning and dreaming about it for a long time. Despite the unsettling news of COVID-19, and with things getting worse every hour, we bravely went forward and the doors were closing shut behind. Upon landing in Argentina we learned that we were the last Americans allowed to
enter, with all the return flights being canceled. Upon arriving to Los Glaciares National Park we were told to stay in place and quarantine for two weeks. Despite all of the troubles and the uncertain future we were really lucky to stay with the wonderful hosts Cristina and Guillermo in a beautiful Patagonia, being locked inside one of the most wonderful places. Being part of this great group and being guided by our fearless leader, Jane Chapin, was probably the most remarkable experience of 2020. The strength and resilience took us through over-night drive to southern Patagonia, through isolation in the Buenos Aires, and eventually back home.
Back at home most events and shows were canceled or moved online. It was not a good time, but I am very thankful to my collectors who reached out and helped me to keep my spirits up.

The time in isolation was not wasted. I took time to do some important repairs at my studio, planted some beautiful flowers and learned a new skills. I started to teach via Zoom and developed skills and equipment for video processing and editing. I now have my own YouTube channel that I invite you to join.
This difficult time made me realize the importance of free and open source software (FOSS) which is an unrecognized-by-many right for freedom of speech. Breaking away from tech giants I have established a new online open source decentralized art community on Mastodon platform, where I have meet a lot of interesting people from all around the world. Join me and participate at the #watercolor challenge at oval.cc


In the fall things shyly started moving towards normal. Our life-drawing sessions creatively went outside to the front or back of my studio. I have to thank and applaud Nancy Holland for not giving up and helping us all to continue!

It was very exciting to hold a workshop 'Find your Authentic Voice in Plein Air' with my Patagonia comrade Carol Douglas. We had a wonderful group of student/artists and it was wonderful learning experience.
I have being grateful for been able to teach at the River's Edge Apalachicola Gallery, to participate in New Smyrna Beach Paint Out and St. George Island Paint Out and honored to get an Artist's Choice Award.

2020 brought me another present, I was named a Signature Member of American Impressionist Society. I am grateful and humbled. Thanks to my peers for the recognition!

Now the time has come to look forward to 2021. As always I have a lot of plans: plein air events, shows, and exhibitions and teaching– which are coming up soon. I am excited to announce that I will be hosting workshops with several visiting artists Michelle Held, Lynn Mehta and Lon Brauer. Please visit my website for details or follow me on social media FB, Instagram, and certainly Mastodon at oval.cc.

Happy Holidays, blessings for a New Year! Stay well and Healthy.
Natalia