Demystifying the Art of the Figure, with Lon Brauer on March 25, 2022. Tallahassee, FL

1 Day Workshop
March 25, 2022, 9am – 6pm
Cost $300.00 plus $20 model fee.
To reserve your place, please, pay deposit using this button:
Full deposit is refundable prior to Feb 24, 2022, no refund after that date. Final payment is due prior to the workshop. You can use a gift card towards payment for the workshop.
This is a two-day program. The primary goal is to touch on understanding figure and how to grasp the mechanics of translating that into an image.
Day one is devoted to fundamentals of drawing: Drawing, line quality, value, shape, and mark making.
Day two will be much the same but with paint as the medium - talking about how to apply the previous day's work to painting. Mostly value studies. We will experiment with materials and tools. I will be demonstrating with oil and oil techniques but the exercises can apply to other mediums as well.
Each day will start at 9am and close at 4pm with a break in middle(around noon)for lunch. Students are welcomed to come and go as they wish to accommodate personal schedules.
Bio
---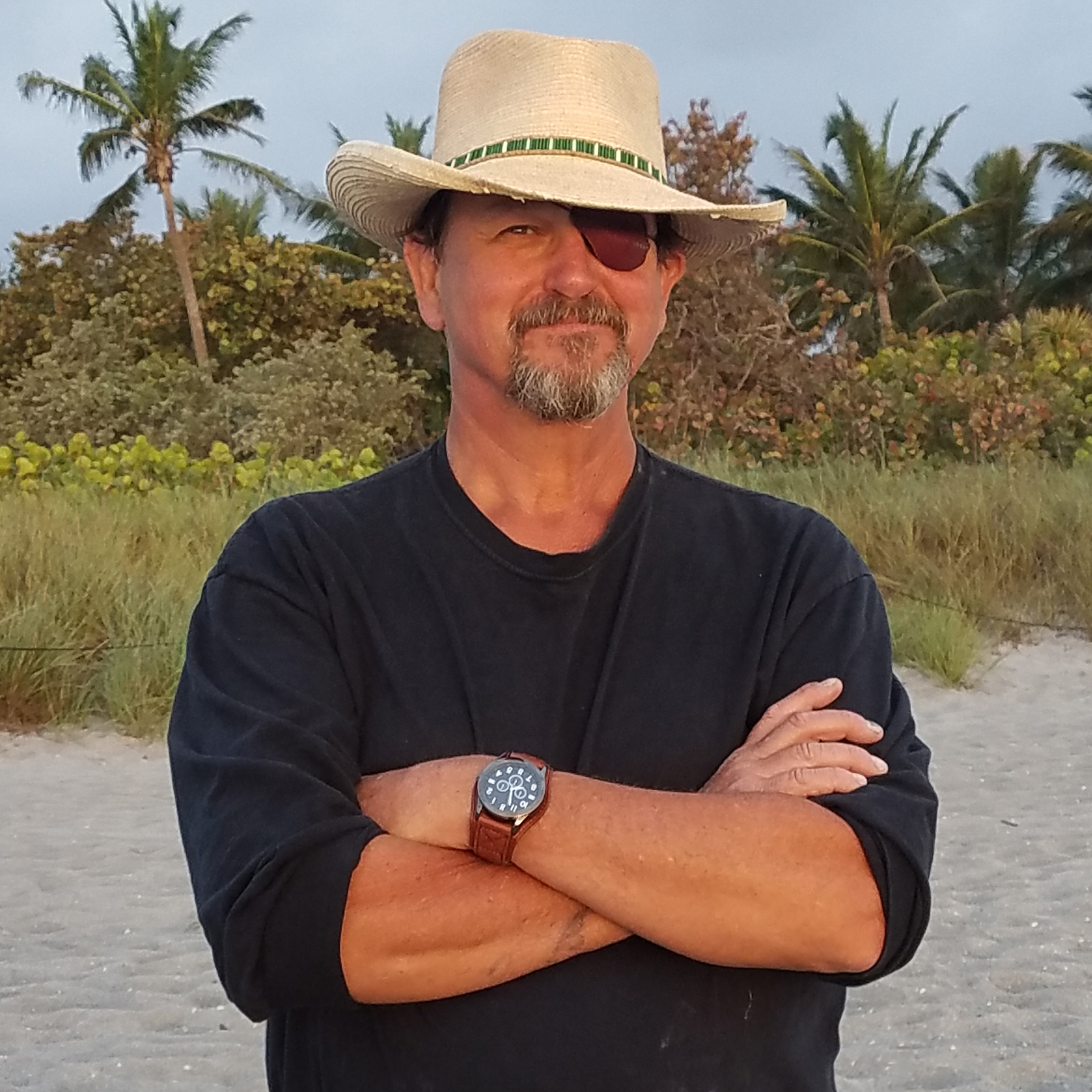 Lon Brauer is an American artist known for his work in figure and plein air landscape. He has a BFA from Washington University and an MFA from Fontbonne University – both in St. Louis, Missouri.
Born in 1955 and coming of age in the early seventies, Lon has roots in the abstract expressionist movement. Influences from Jasper Johns and Willem deKooning to Cy Twombly and Franz Kline still play through his work. Wash U at the time had a faculty that was heavy on the abstract and conceptual but the experience was firmly rooted in foundational representation. That roundness of study has given Lon flexibility in his art making.
Early interests were in biology and earth sciences that offered subject for his artwork as he developed. Starting college as a biology major he soon switched to art as a primary focus concentrating on both painting and graphic design. "Dad was a pharmacist and I was tapped to do the same but I had always leaned heavy on art throughout my early years and that was where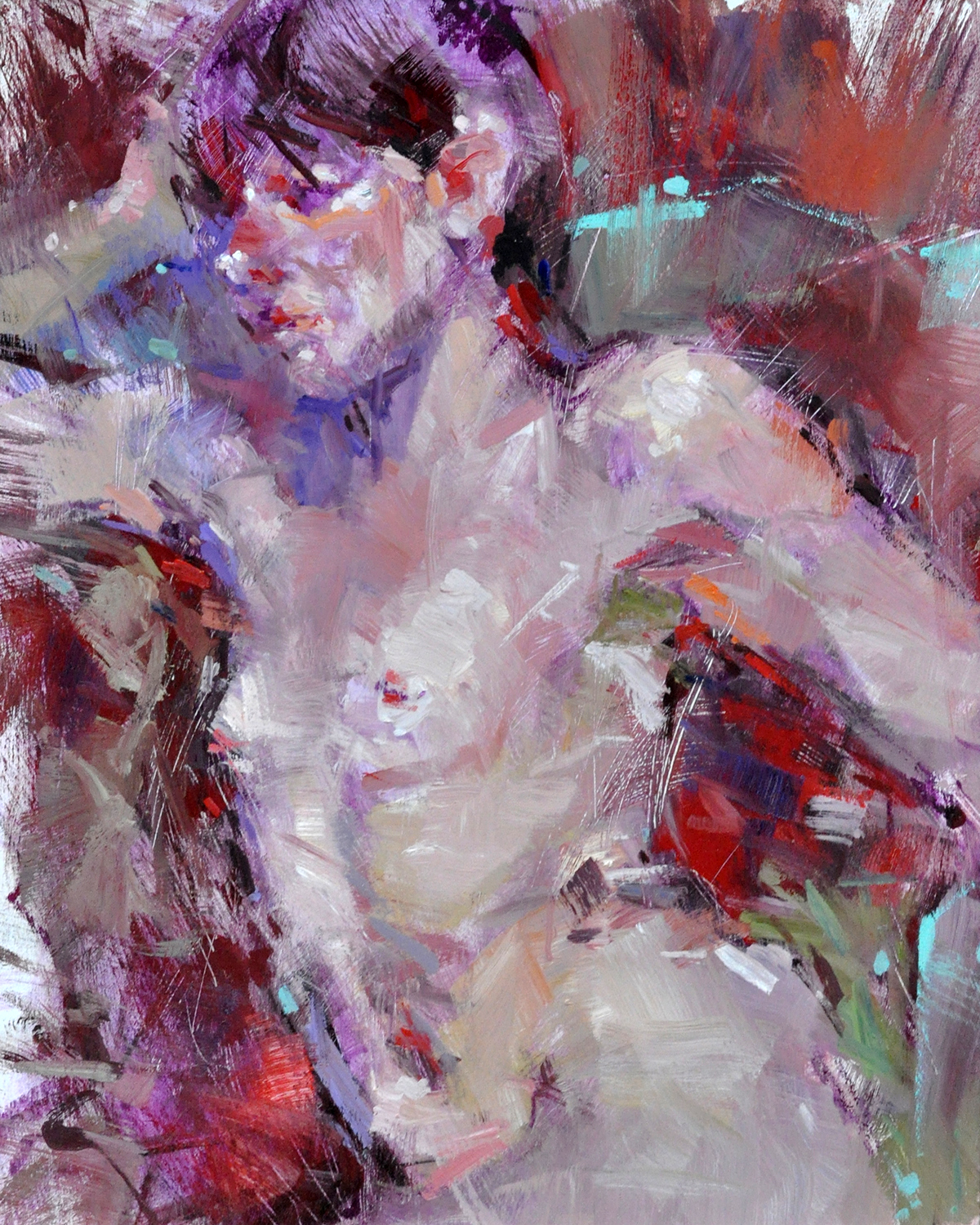 the passion lived."
Following graduation he landed a part time gig with a photography studio that eventually turned into a 30-year career as one of St. Louis's top shooters. Through the years he worked with both advertising agencies and design firms in the St. Louis area shooting product and photo illustration for print. Working with large format cameras set up a unique way of seeing imagery through the rectangle of a ground glass. A camera obscure in the true sense. Upside-down images, swings and tilts, lenses of various focal lengths, dramatic lighting, multiple exposure, and darkroom razzle-dazzle. In the days before Photoshop, Lon pioneered unusual ways to see the ordinary through conventional mechanical means. Choreography in front of the lens.
Image making in its simplest form is rooted in pattern. Light and dark shapes that describe. Pattern recognition is what makes it possible to relate. Both photography and painting rely on this. Pareidolia. None of it is real but rather it is an abstraction on a 2-D surface offering a metaphor for reality.
Brauer's work is firmly rooted in figurative themes with a strong emphasis on drawing. His subject matter ranges from the conceptual to the concrete. In his work he develops a strong foundation composition on which to hang the paint. He feels that painting should be primarily about the paint itself as it describe subject. The subject of a painting is only a part of the story. The way the paint is applied and manipulated speaks to the making of an image and drives the narrative - the emotional narrative.
"I look for things that I've never seen before or that I think will live within the broad world of art making with some relevance. It's the editing process that dictates whether something hits the wall or not. I drive my paintings only to a point. I let the work itself have a hand in the final result. There are certain themes and visuals that excite me. I see the making of a painting as having two aspects – the subject and the mechanics. I'm enamored with how paint moves on the surface. I use brushes of course, but also try my hand with sandpaper, serrated knives, sticks, rags and whatever may give me an interesting mark. The mark making describes not only the subject and form of the painting but it also lends credence to the hand of the painter. My hands are all over my work in some way or another."
Brauer has shown his work both nationally and overseas. He holds membership with Oil Painters of America, American Impressionist Society (signature member), Outdoor Painters Society, and the Portrait Society of America. He travels extensively with top plein air events each season. When home, he is in studio painting and sculpting. He holds frequent workshops where he teaches drawing and painting through figurative themes. Lon Brauer Studios is in Granite City, IL where Lon lives with his partner, quill-work artist Djuana Tucker.
More info about Lon Brauer
Useful info:
---
E-mail: greatart@andreeva.com for more information, registration, or payment invoice. https://www.andreeva.com/lon
Parking
Accessibility
Hotel Accommodation
---
Interested to receive information about classes and workshops, subscribe to Natalia's emailing list.
---
Materials
---
The following is in my kit. Don't buy a bunch of stuff - bring what you have and we will work with it. We are going to be painting with limited color so as long as you have enough to make a good value range you will be good. And, I'll have extra materials should anyone need.
Surfaces
---
This workshop is not about making pictures for the wall. That may happen but it is not the primary goal. We'll be learning skills. With that in mind do not spend massive amounts of money on surfaces, Cheap/inexpensive is the word for the day! For drawing on day one - newsprint is best. We will be doing gesture drawings so invest in a pad of the stuff.
On day two low end gessoed panels are fine…even gessoed cardboard is ok.
Morning
---
Vine charcoal
Compressed charcoal
Pad of drawing paper – I like 18x24 newsprint paper. It is soft and works well with vine charcoal.
Kneadable eraser
Some sort of hard eraser
Afternoon
---
(This is my basic material list. You don't need all of this. Bring what you have and I will fill in.)
(definitely have these – great for skin tones)
Titanium white
Ivory black
Cadmium orange
Viridian
Sap green
Purple
(these too, if you have them)
Yellow ochre
Cad red med
Alizarin crimson.
Cad yellow
Lemon yellow
Indian yellow
Ultramarine blue
a palette for paint
an easel of some sort
brushes: flats – 2inch, 1in, ½ in, 1/4in
a rigger or two if you have them
odorless thinner and container for disposal
gessoed panels (cheap ones) – at least 11x14…bring at least 6-8.
paper towels or such
Note on brushes
---
I do 80-90% of my paintings with a two-inch brush. Doesn't matter if panel is an 8x10 or a 20x30…same brush. I find that the large brush allows me to stay loose and generic as opposed to getting bogged down in minutia. You'll see how it works and perhaps it will be a benefit to you own work.
You are welcomed to contact me with any questions. This should prove to be a couple of fun and productive days!
---