The Chronicles of 2019
We are at the end of 2019 and it is time to summarize all of the great things that have happened last year.
I am very fortunate to be surrounded by wonderful people; I am thankful to my new and old collectors, to my supportive friends, and family all of whom are helping me to live the life of my dreams.
This year was packed with plein air events, exhibitions, workshops, lots of travels, and adventures.

For a fist time I entered my submission and had been accepted to the 91st Grand National Exhibition, Salmagundi Club, New York, NY.

Portrait "Jack" was shown at the 2019 Eastern Regional Oil Painters of America Exhibition, Beverly McNeil Gallery, Birmingham, AL.

I was thrilled to have my painting from lasts year trip to Tallinn to be shown at the 3rd Annual AIS Impressions Small Works Showcase, Petoskey, MI.

More than 40 of my works are presented at the Solo Show, In Search of Beauty – Turner Art Center, Valdosta, GA. The works are still on display until January 8, 2020.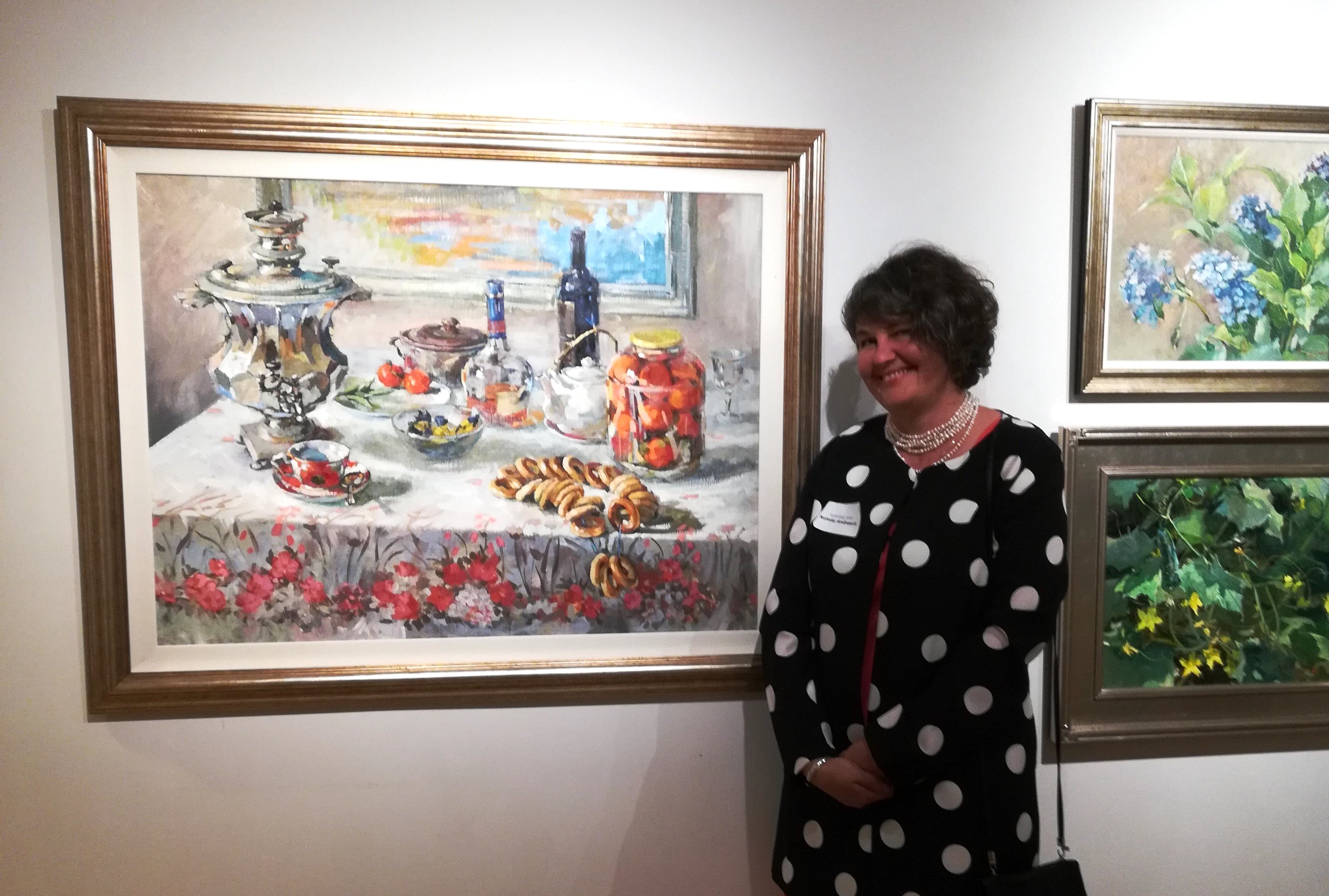 My Plein Air events are keeping me in shape and introduced me to new friends, new places, and new ideas. At the New Smyrna Beach Paint Out, in New Smyrna Beach, FL I participated in "Battle with Brushes". This was a fun fundraising with 6 artists creating a unique piece for an auction.
At the Seventh Annual Bath County Plein Air Festival, Warm Springs Gallery, Bath County, VA one of my works was awarded "Best Nude Award". It was a unique experience to paint a figure in a landscape. It reminds me of classic painters from 19th century.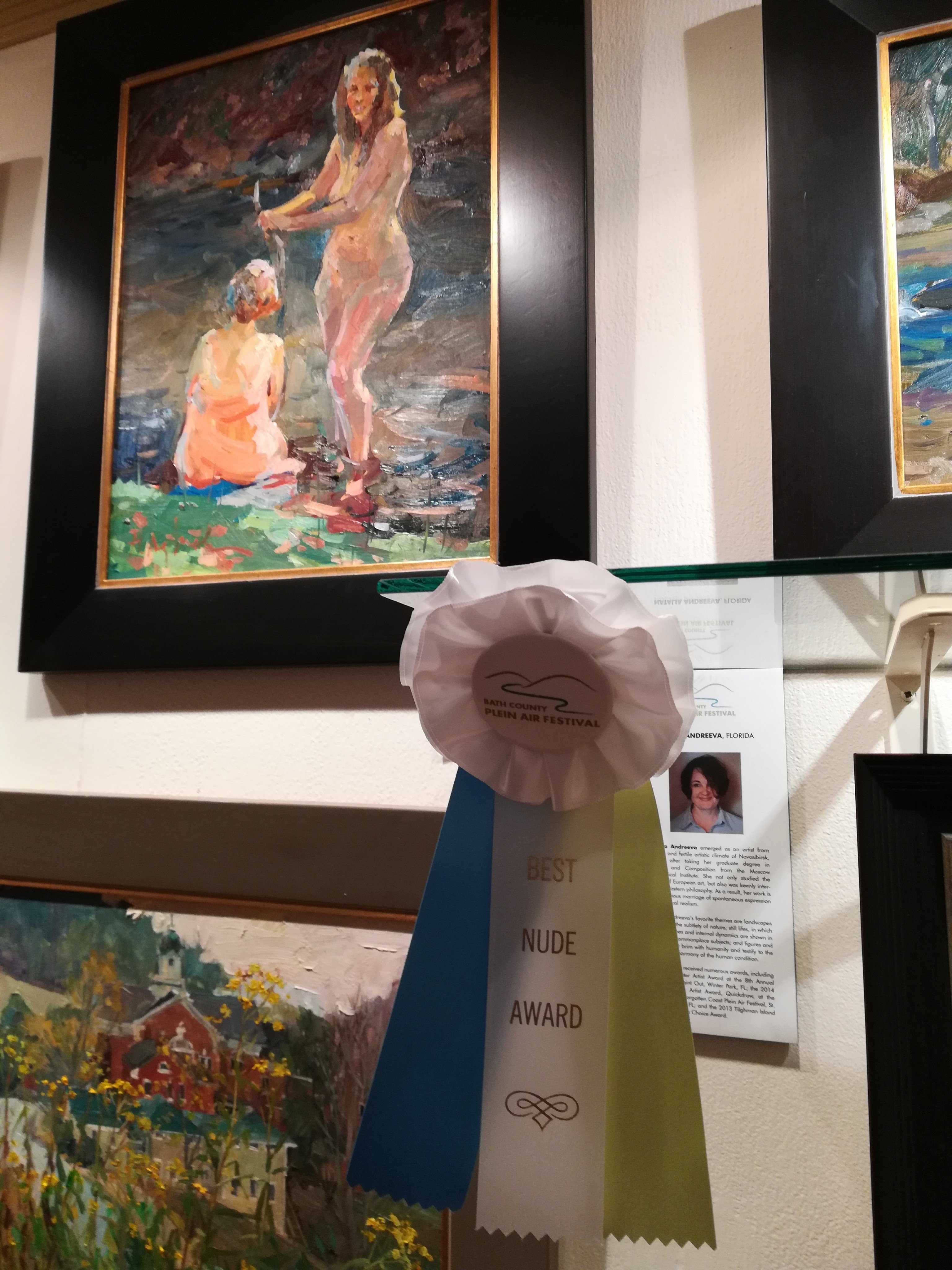 It was an amazing feel of air, light and connection to nature. I am so thankful to Barbara Buhr for the challenge. At the same event I did my self-portrait while I was waiting for the Hurricane Dorian to pass. A simultaneous conversation with an evacuee from the Bahamas gave a new meaning to the work.



Plein Air Competition & Arts Festival, Easton, MD is always a well-run event that brought a lot of fun memories and because of record high temperatures became an endurance test that I survived.



At Finger Lakes Plein Air, Finger Lakes, NY I met lots of new friends and saw a beautiful new landscape and I was humbled to receive an Artist's Choice award for "Got Milk!" and Honorable Mention Award for "Street".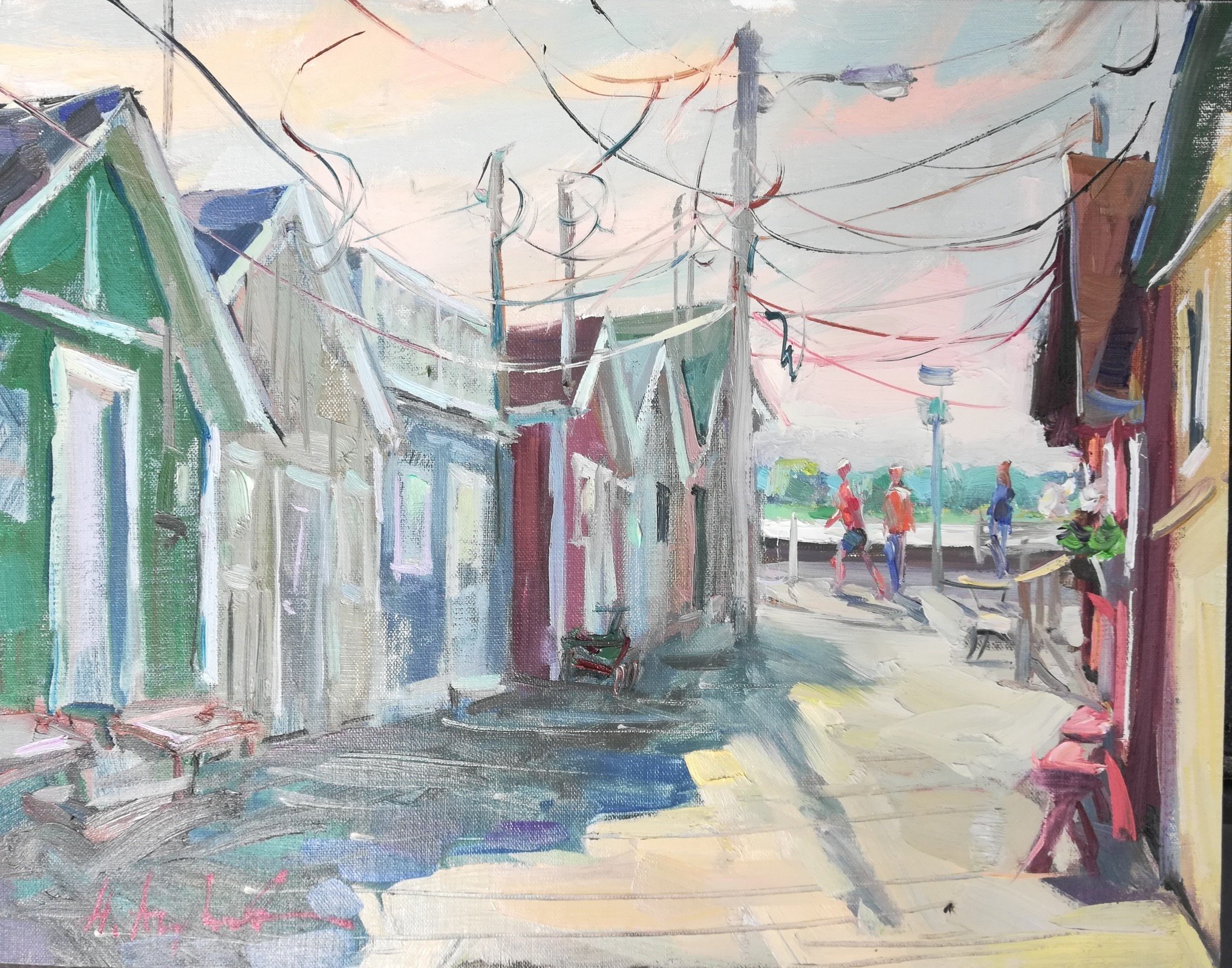 At the Wayne Plein Air, Wayne, PA I discovered Ship Yard and I was honored to receive a Jack Richeson and Co Award for "Building Future". The Jack Richeson art supplies are amazing.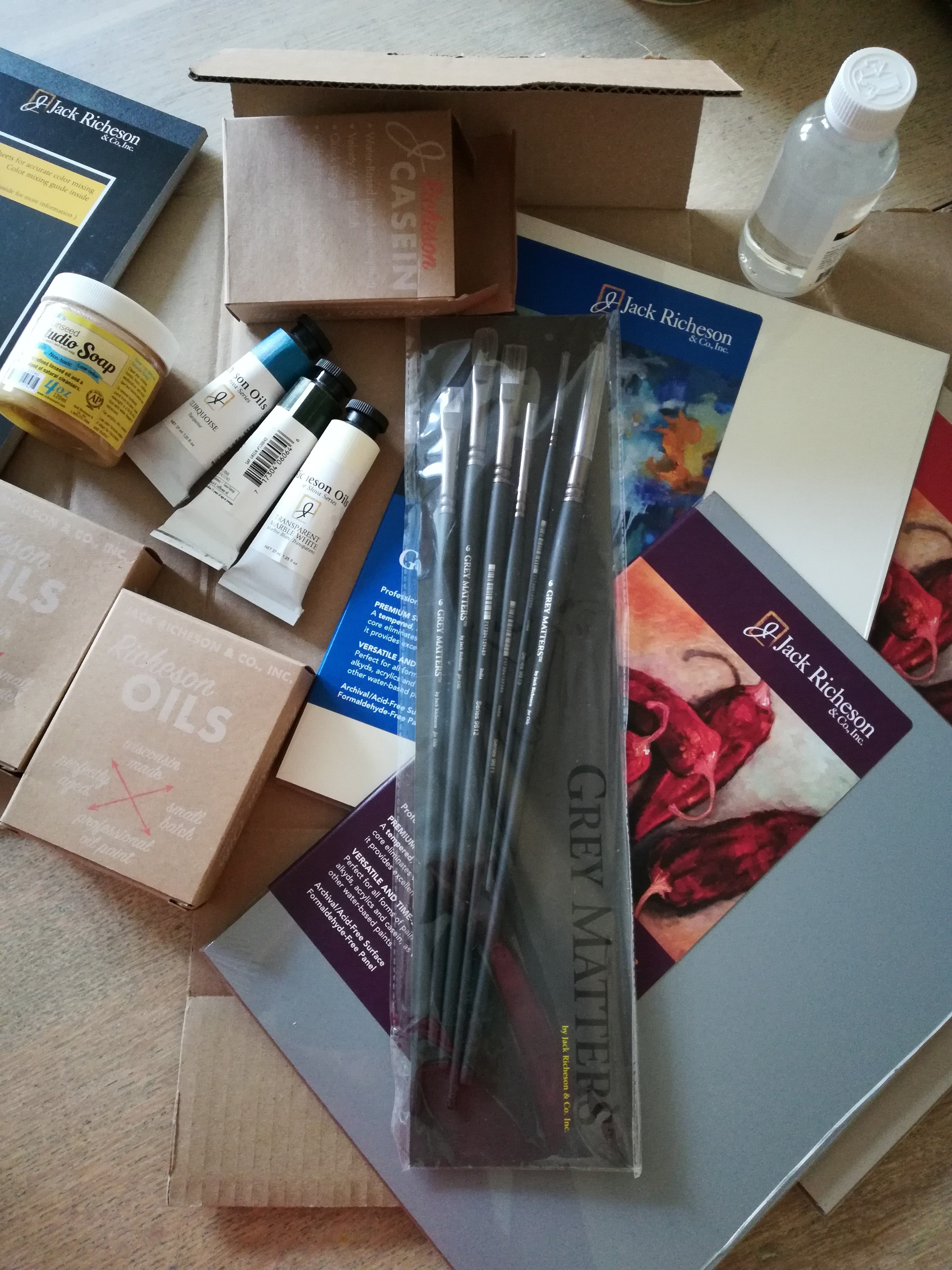 At the 11th Annual Winter Park Paint Out, Winter Park, FL I tried to push myself for more figurative work.

I thoroughly enjoyed St. George Island Plein Air Paint Out, in St. George, FL. It was great painting close to home and with awesome friends.

I had a challenge at the Wekiva Paint Out at Wekiva Island, Wekiva Island, FL -- the color pallet of a spring is vast and difficult. However, my painting was chosen to be a cover for 2020 Wekiva Paint Out.

The chance to paint at the Ocean Reef Art League Paint Out, Keys, FL was another bounty of the year.

It was great to share this experience with such an accomplished group of artists such as the one at the Plein Air Painters Of The Southeast, Leiper's Fork, TN. And of course, it was so much fun to paint donkeys, sheep and barns. Very sweet memories

Our trip to South Africa, Kruger National Park was unforgettable. We saw the "great 5" learned about local life and survived.

My trip to Michigan was very inspirational and filled with warm meetings with old friends. It was great to visit Cycling Salamander and its multi-talented owner Rebecca Glotfelty. I enjoyed it a lot, the reception of Paint Grand Traverse and the AIS exhibition. It was exciting to see Lansing and to have a chance to paint in the area.

Back at home at my studio we had many successful events and workshops.
Thank you to all of the artist that came and that shared their experiences with our local community.
| | |
| --- | --- |
| Earlier in the year Olena Babak demonstrated a great way to draw a recognizable portrait. | |
| | Zufar Bigbov shared with us his gentle and precise way to render landscape. |
| Russian artist Irina Ribakova introduced us to Russian art and artists of the Soviet period. She gave a wonderful portrait demo and impressed us with model in the garden workshop. | |
| | We played with color at the "Paint along with me" sessions. |
| The final highlight of the annual program was Morgan Samuel Price who gave a great presentation on how to paint Dappled Light on Changing Surfaces. | |
Thank you again to all of the artists and to all of the participants.

For a fist time this year our local group had an Open Studio and Life Drawing Group Show and had a NEW YEAR'S EVE ARTIST SKETCH PARTY at my studio in Tallahassee. I hope it will become an annual events, so that we could grow together.

My studio is still evolving, it has become an art project of itself. A lot of improvements have been done on the house and landscaping and there is more to go. I hope you will pay us a visit and see our progress.

I enthusiastically look forward to the upcoming New Year, which will bring us new travels, workshops, and paintouts; please check my website for schedule of events and shows.

Thank you again for your interest and support.
Natalia