In Real Time
Тhe exhibition of the Beverly Hill's group members at the Gadsden Arts Center & Museum
13 N. Madison St., Quincy, FL 32351
(850) 875-4866 • www.gadsdenarts.org
On Display:
January 4, 2022 - March 5, 2022
Opening Reception:
Friday January 14, 2022, 5:30-8:30pm
---
Drawing the live human figure can be daunting and challenging, yet has been a very satisfying and fun activity for Tallahassee artists for many years.

The Beverly Hills Figure Group of Tallahassee meets on a weekly basis to draw or paint the human form from a live model. Artists relish not only the first impressions of the human form, but also discovering the personal aura and character traits of the model which add to the artist statement.

Notably, whether the figure is portrayed with oils, pastels, watercolor, pencil, charcoal, or acrylics, these drawings and paintings are often completed within a 3-hour session. Yet the artist decides if their completed piece is viable to share with the public or to be labeled a practice piece. Artists do live with the mantra: Practice, practice, practice.

Historically, local portrait and figure groups have met in the Tallahassee area for many years and continue to do so. Records indicate that the Tallahassee Senior Center had hosted a figure group for many years, with legendary artists and volunteers. Many thanks go out to all the volunteer artists and leadership that has evolved over time to sustain the arts in our community.
---
Several years ago I could not find a figure painting group that worked on long poses, only 5-10 minute poses. I wanted to have at least a three hour session working from one pose.
After many months of looking I finally found a venue at the senior center. The first few years were perfect: we worked independently of the center and kept our own program going.
Figure and portrait work has always been my passion.
Background
Hitch-hiking through Europe, North Africa, Yugoslavia and Romania I stopped at Florence, Italy where my mother and two siblings were staying while my mother was on the FSU Florence program.
I heard about Studio Simi, where Sgna. Nerina Simi taught the 19th Century classical skills of portrait and figure painting, which she learned from her father, Filadelfo Simi. He was trained in the studio of Gerome in Paris.
Running out of money, I returned to the US and went to Pratt Institute.
I studied further at the New York Studio School of Painting and Drawing and the School of the Art Institute of Chicago.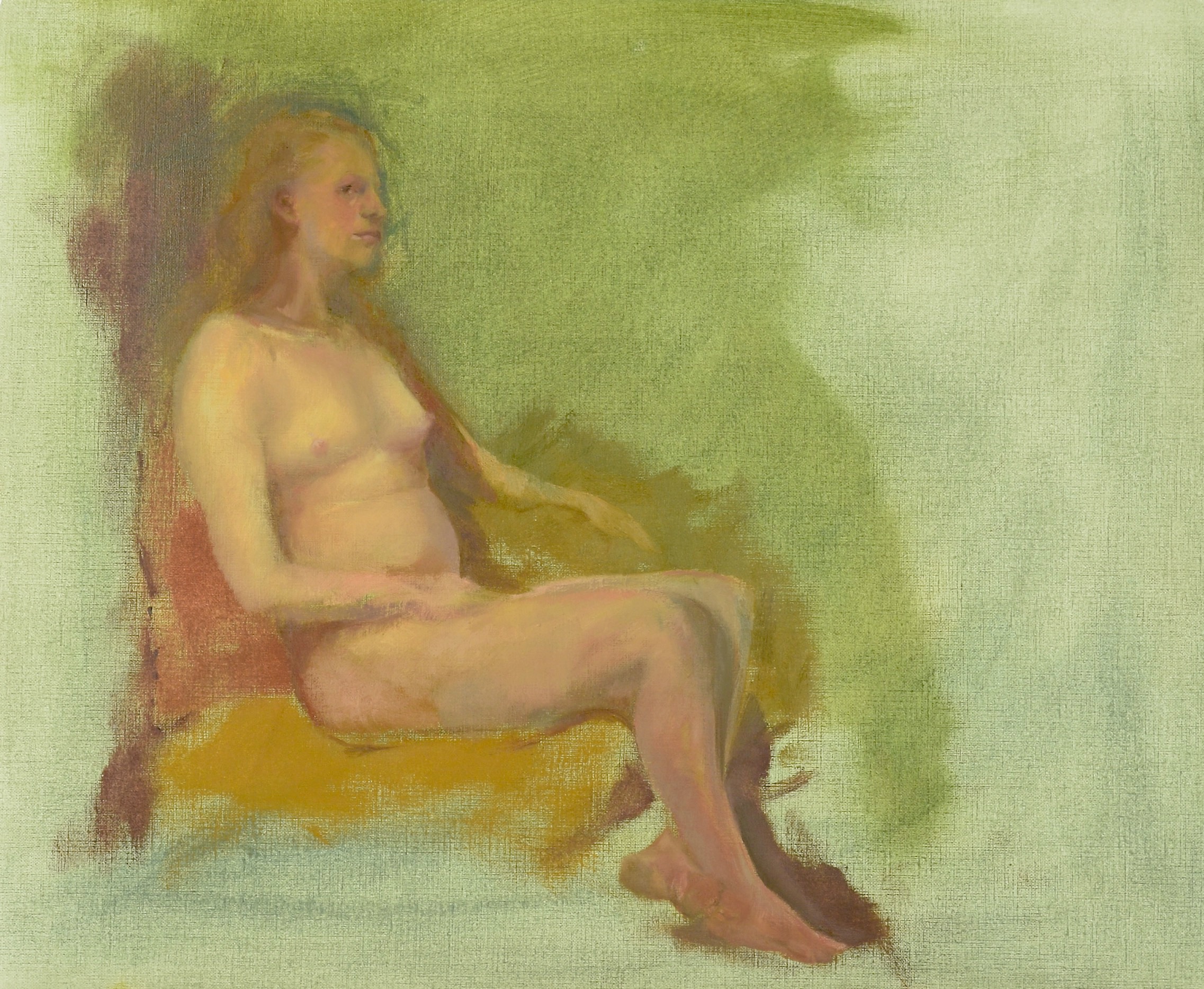 Barbara Harrison, That Green Light, 15"x18", $1,050.00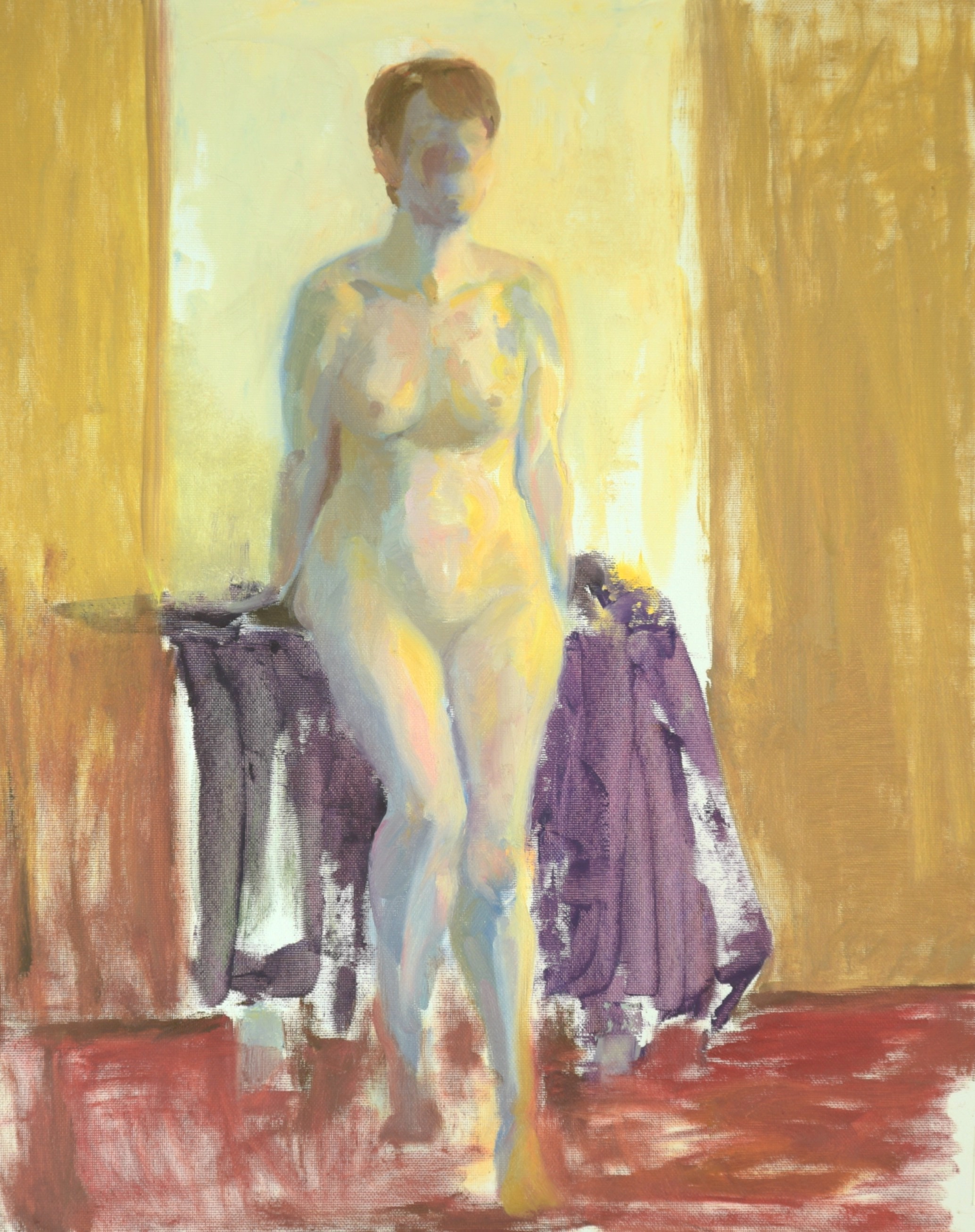 Barbara Harrison, In a Golden Room, oil 24"x20", $1,050.00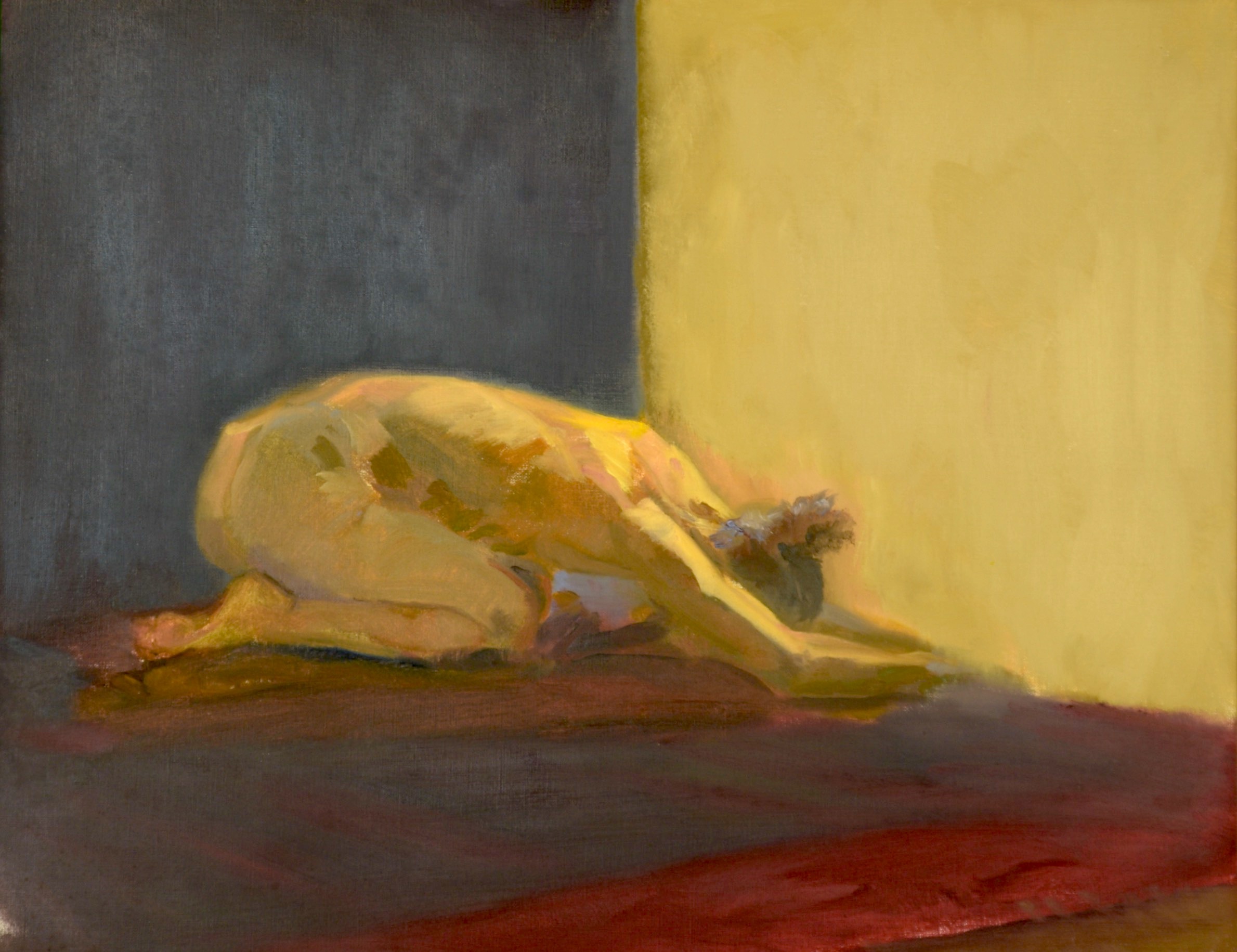 Barbara Harrison, Balance, oil, 24"x20", $1,050.00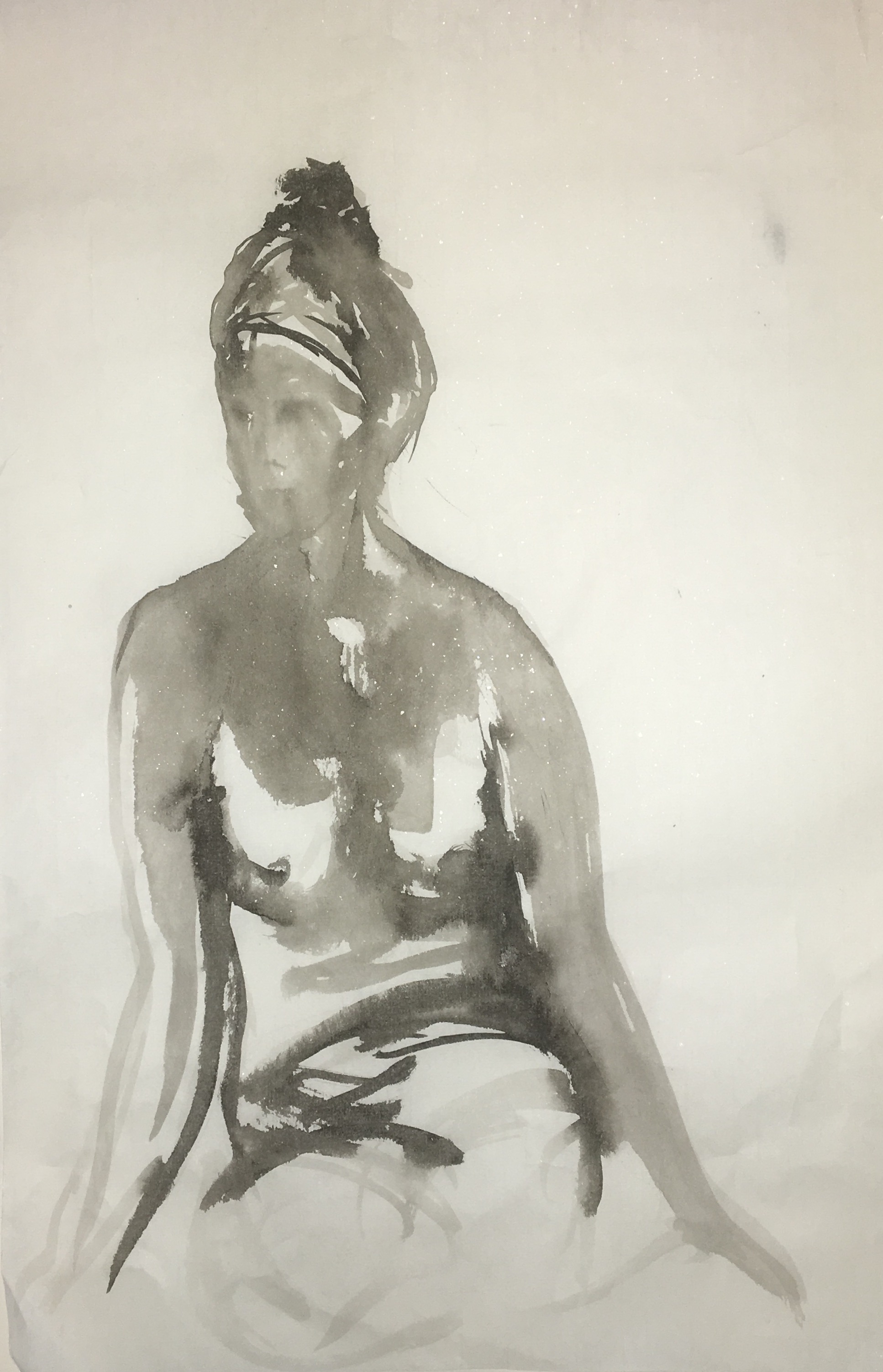 Ann Kozeliski, Nude, 12"x17", sized "mah" paper, sumi, eastern watercolor, $75.00
Artist: Gwen Mottice
Gwen has been painting with the Beverly Hills Figure Group since 2016. These works were all created in the morning figure sessions with the group.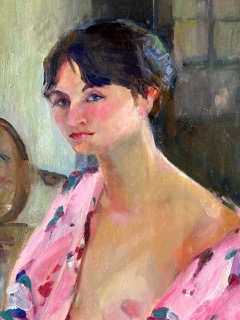 Gwen Mottice, Morning Light, Oil on canvas, 10"X12", $400.00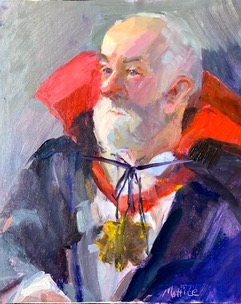 Gwen Mottice, Study of Bob, Oil on canvas, 10"X12", $300.00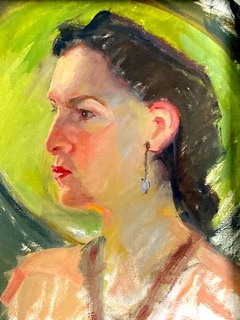 Gwen Mottice, The Green Hat, Oil on oil-paper, 12"X16", $200.00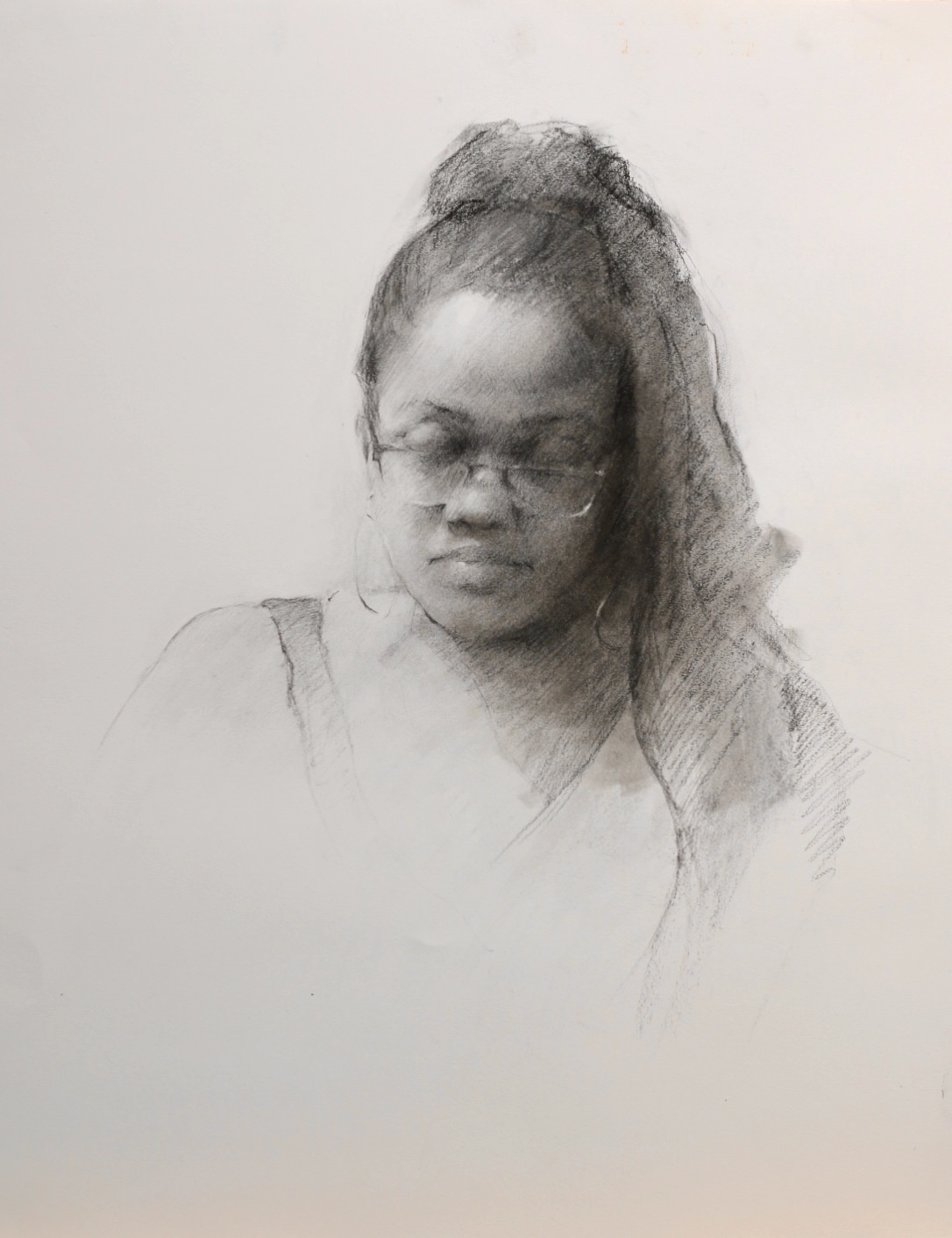 Kristen Yann, Portrait Study, Charcoal, framed size: 16"x20",$650.00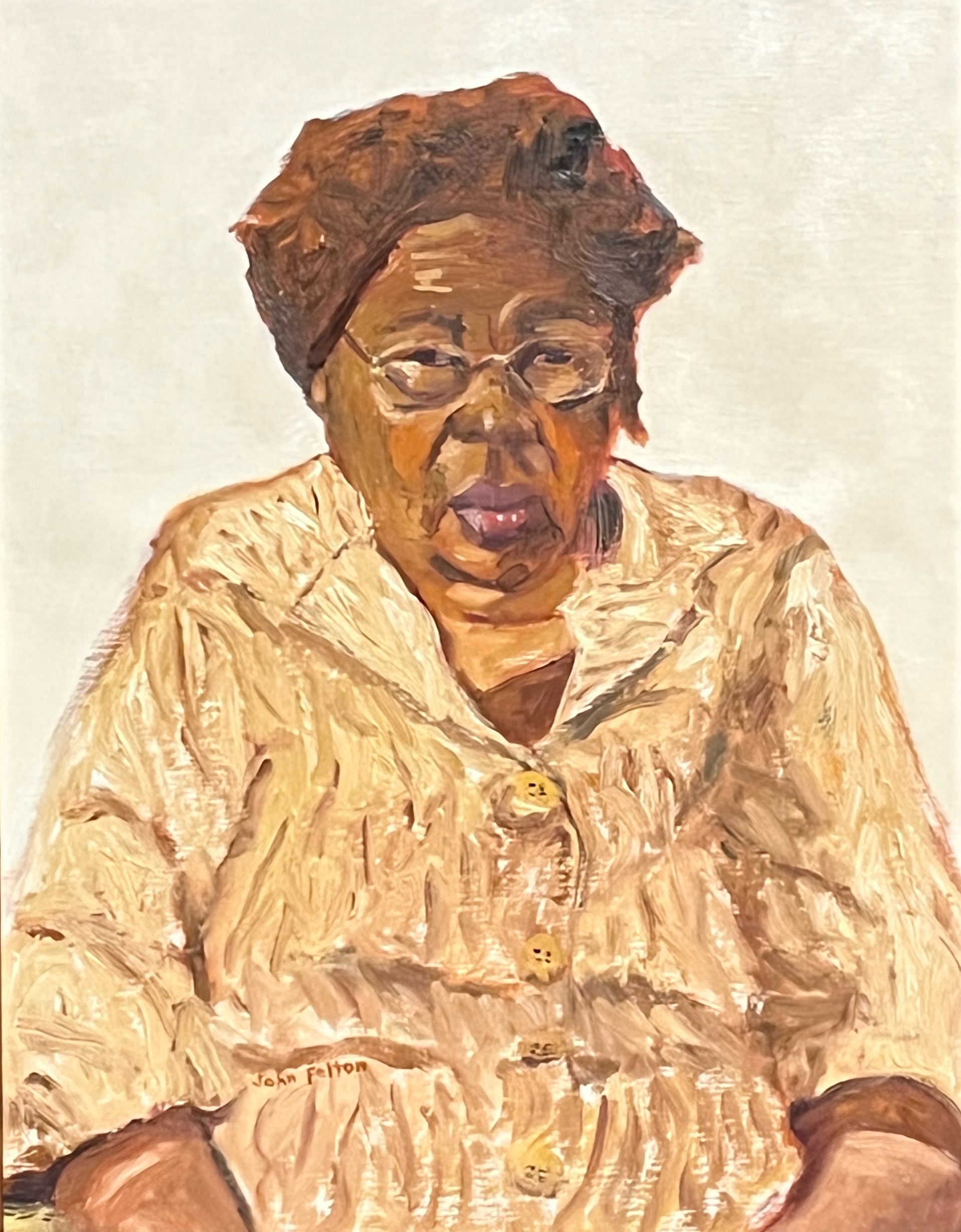 John Felton, Edna, oil, 23"x19"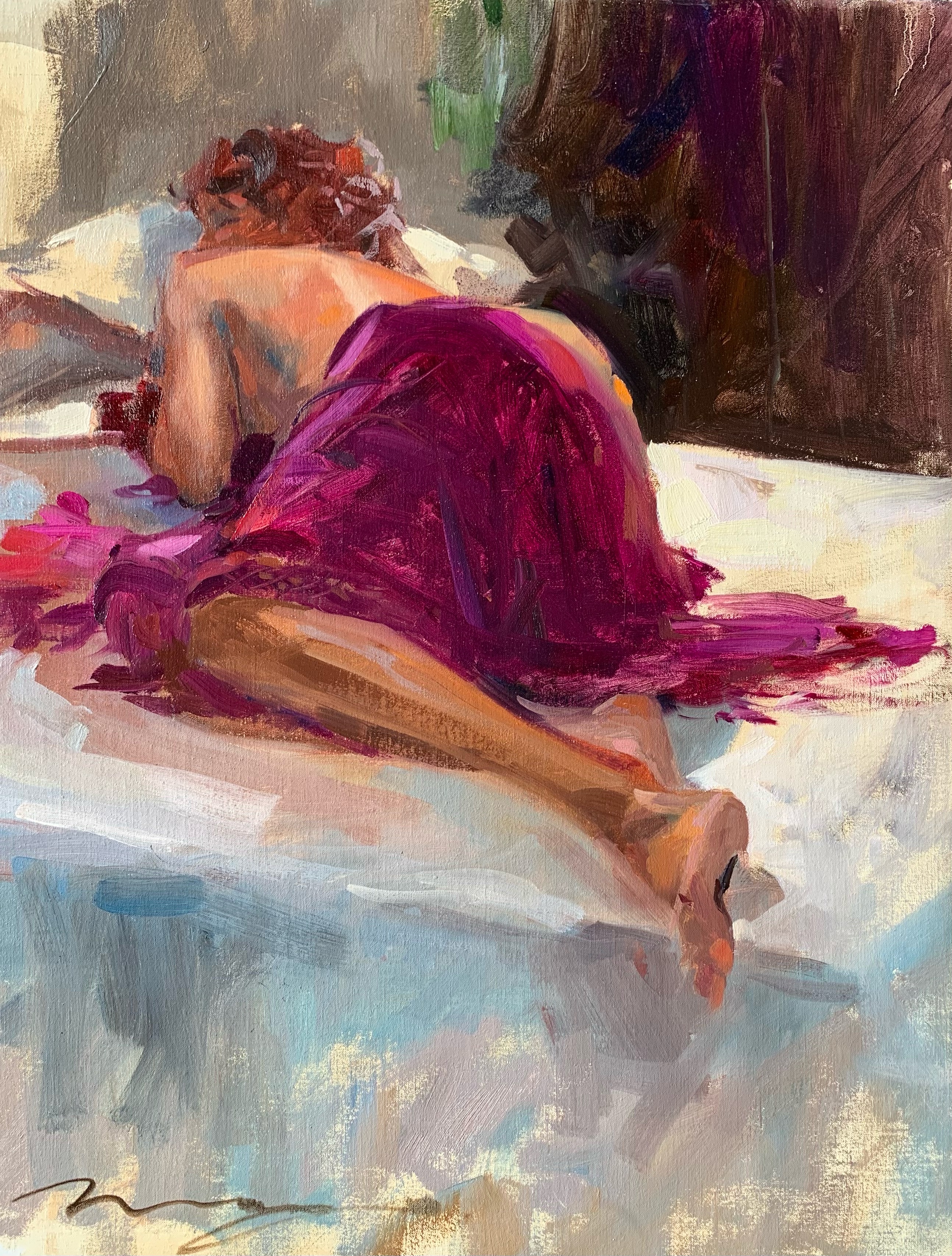 Mary O. Smith, Fushia, 16"x21", oil on inen, $1500.00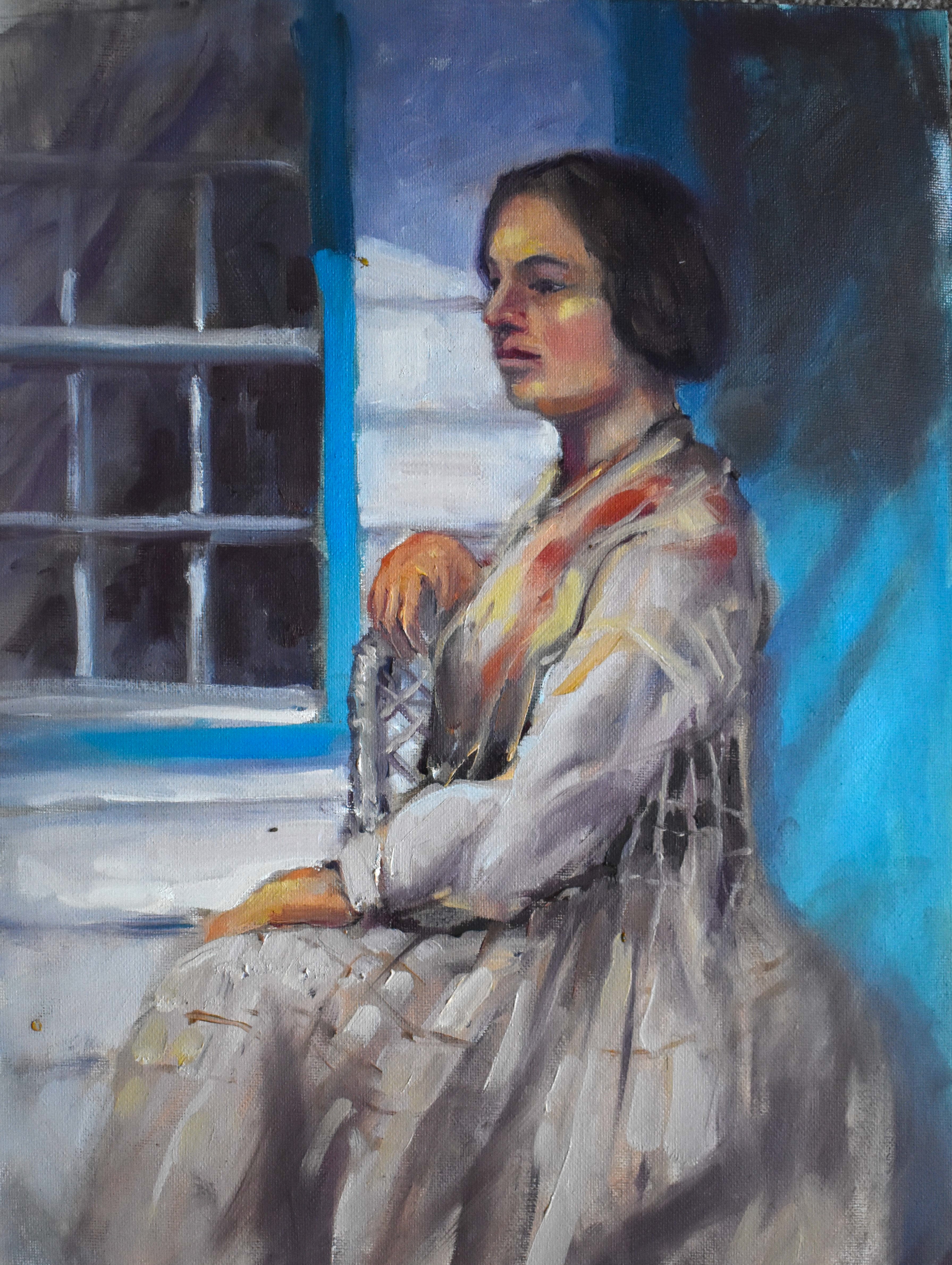 Sherry Whitney, 1800's Attire, 16"x12", $650.00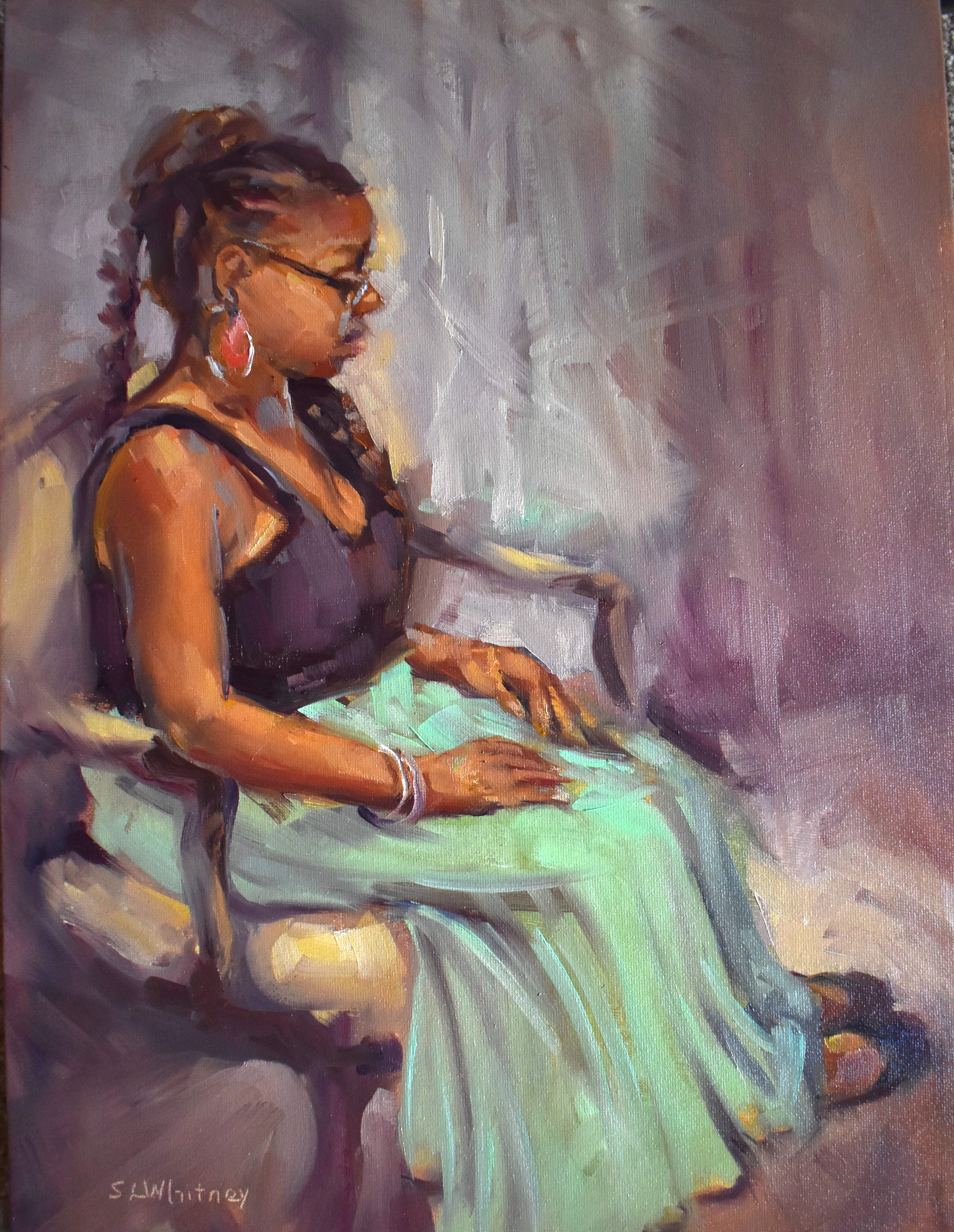 Sherry Whitney, Rene, 16"x12", $650.00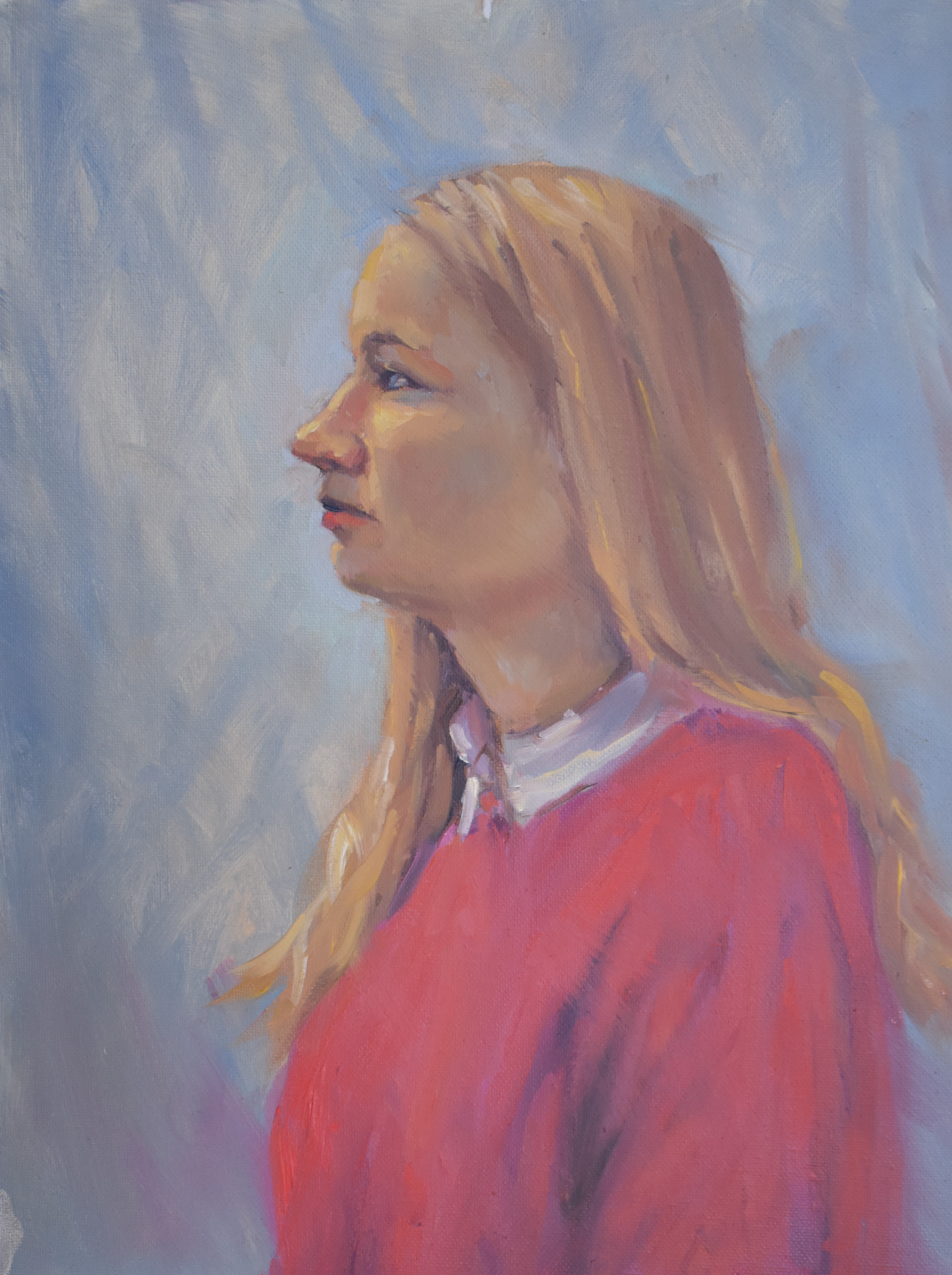 Sherry Whitney, Diana, 16"x12", $650.00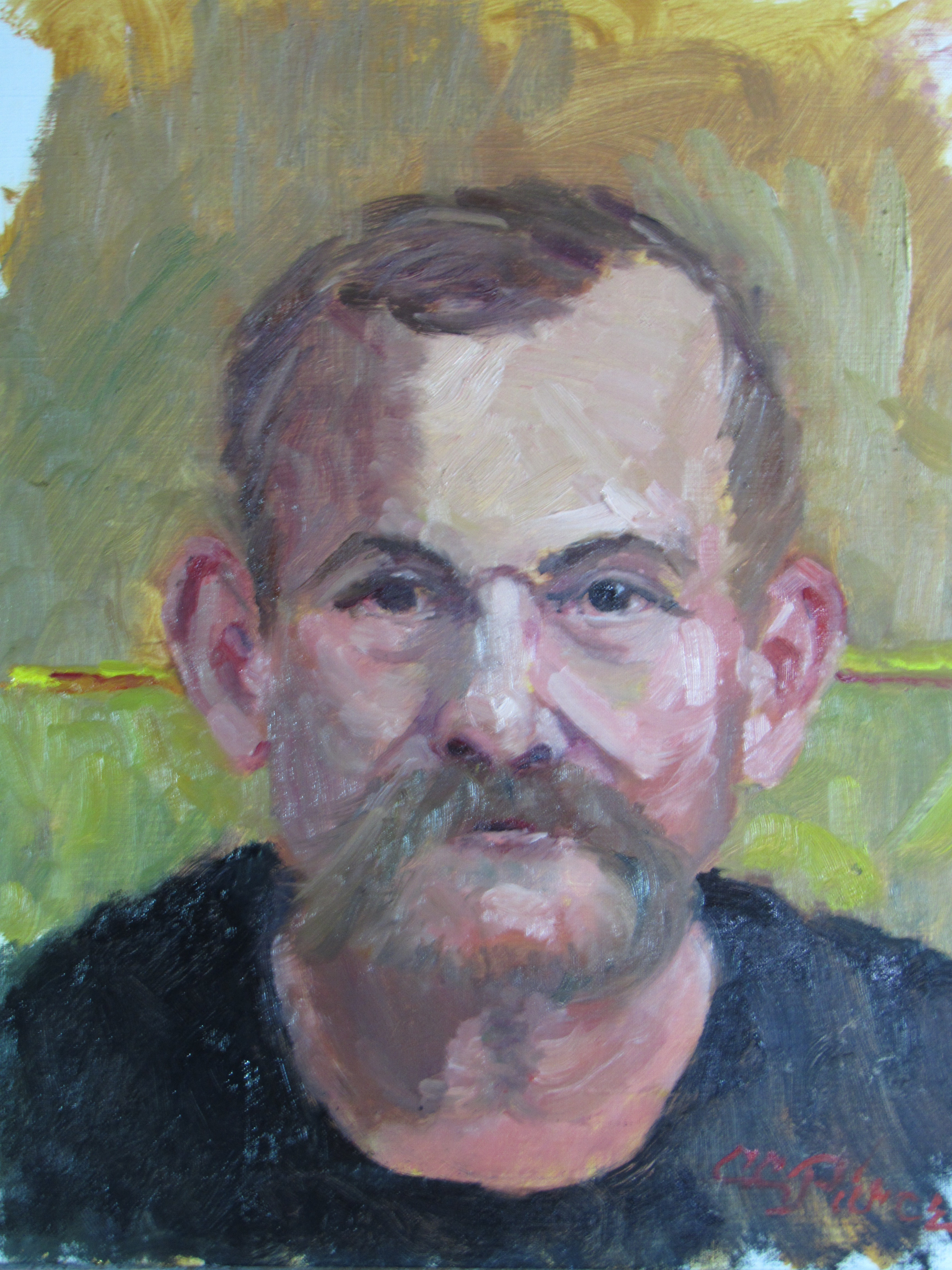 Charles Piercce, STUDY, 11"X14", OIL, $750.00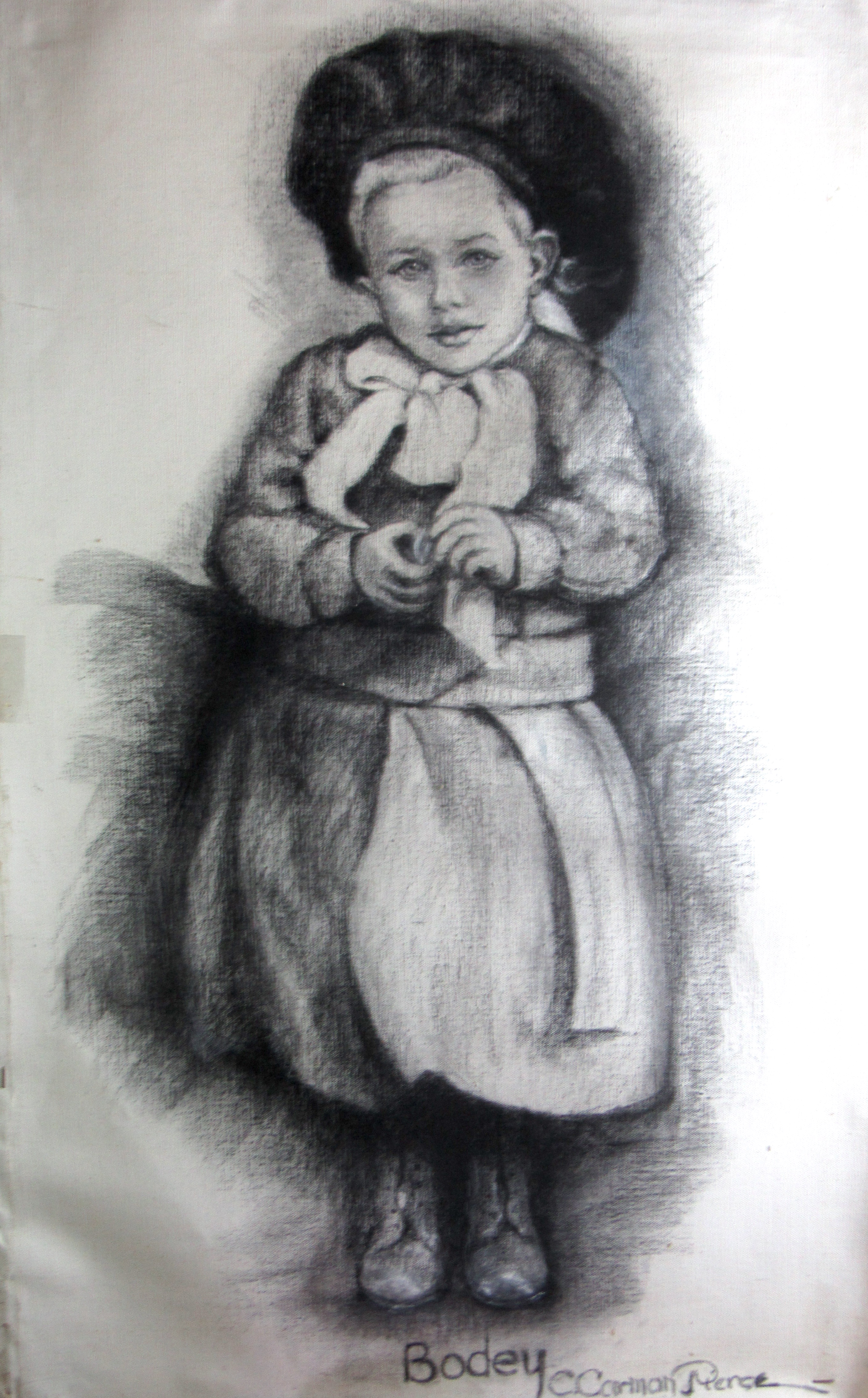 Charles, Pierce, Bodey, 20"x36", CHARCOAL, ON, CANVAS, $1000.00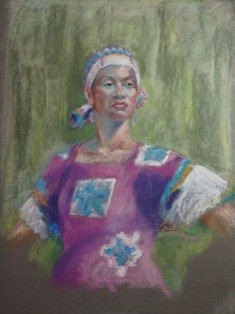 Charles, Pierce, GEE, 19"X27", PASTEL, $2OOO.00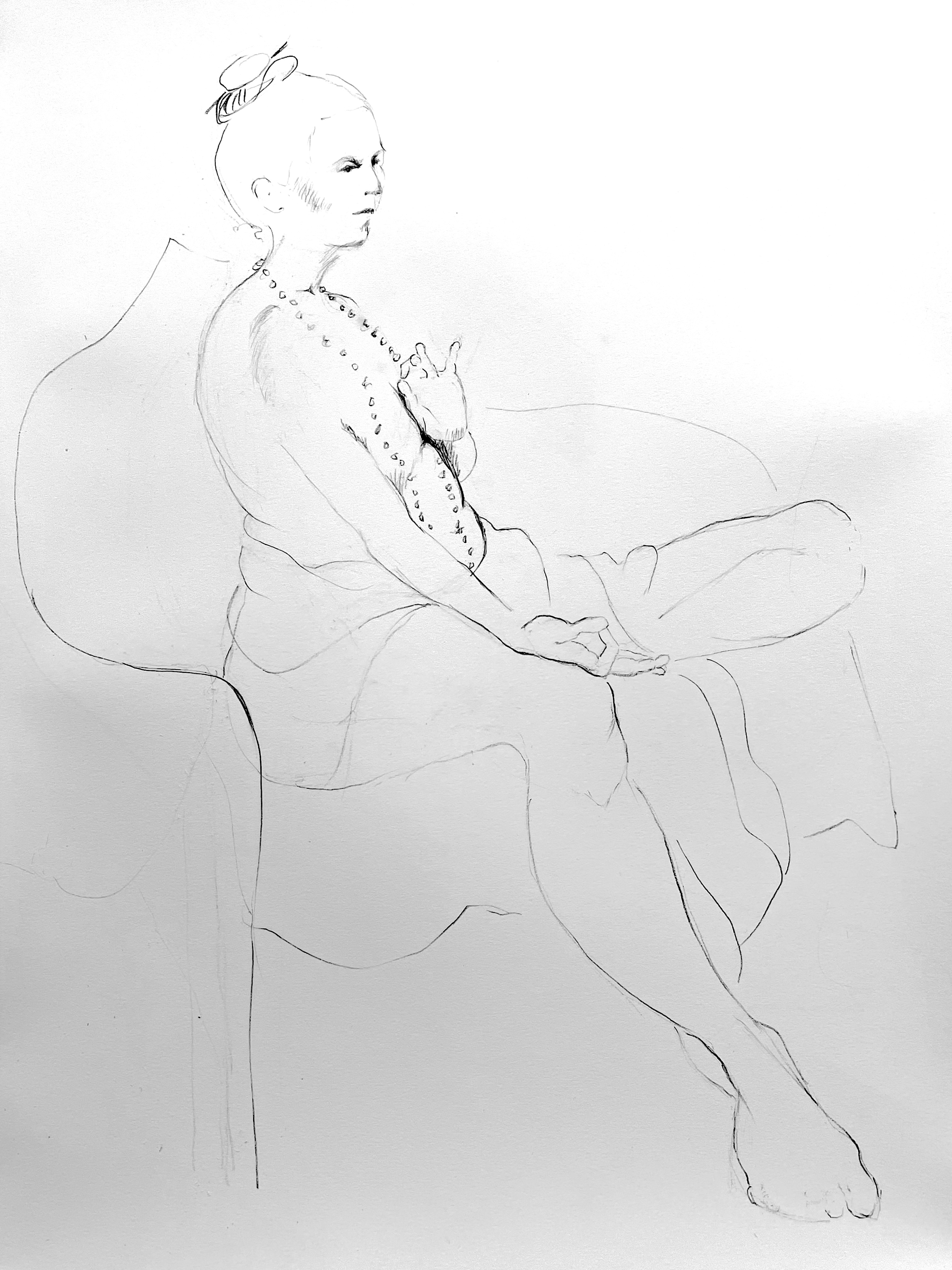 Dorothy Shearn, Meditater, charcoal, 16"x20", $400.00
Dorothy Shearn, Renee, charcoal,16"x20",$500.00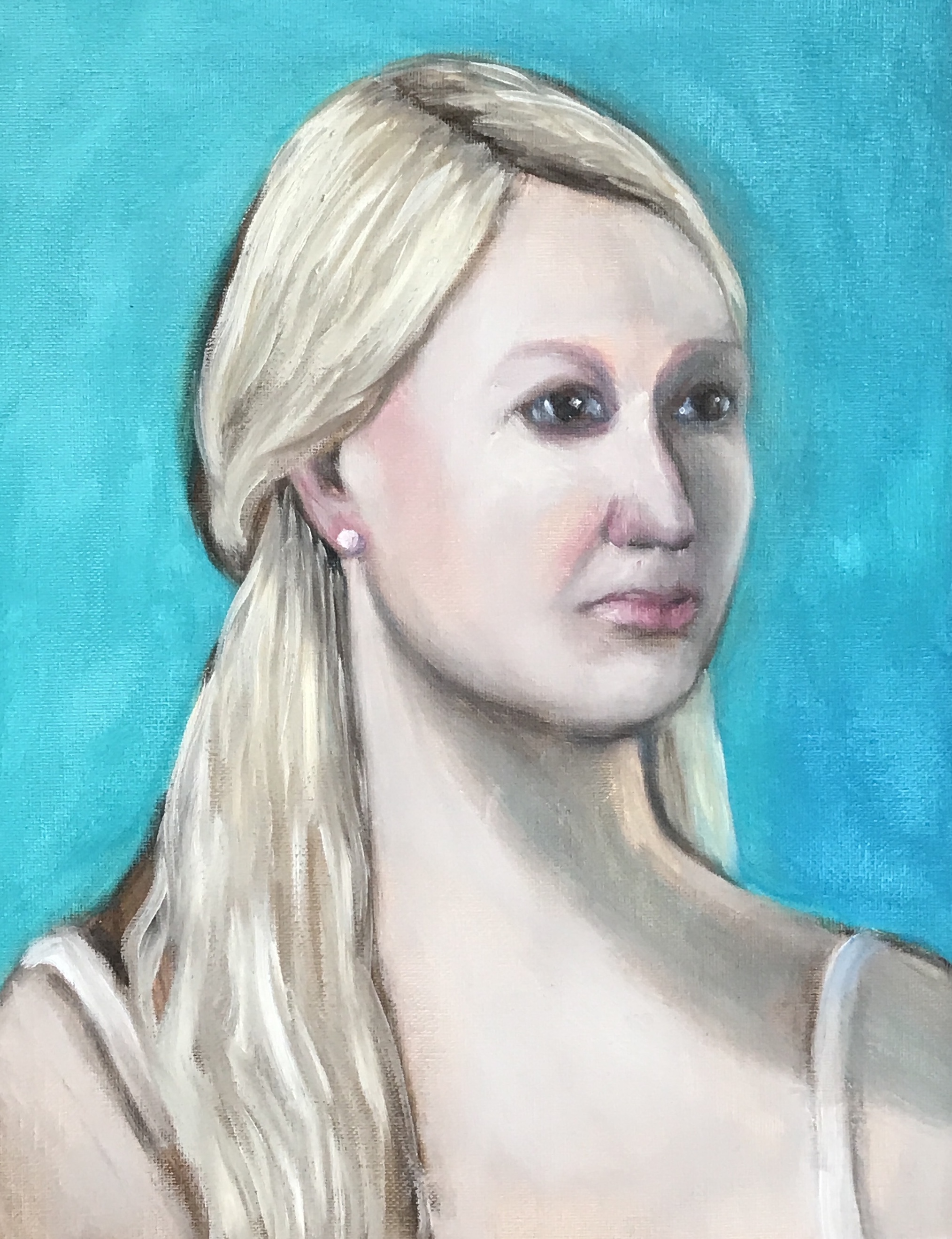 Barbara Psimas, Diana, Oil on canvas panel, 15"x18", $400.00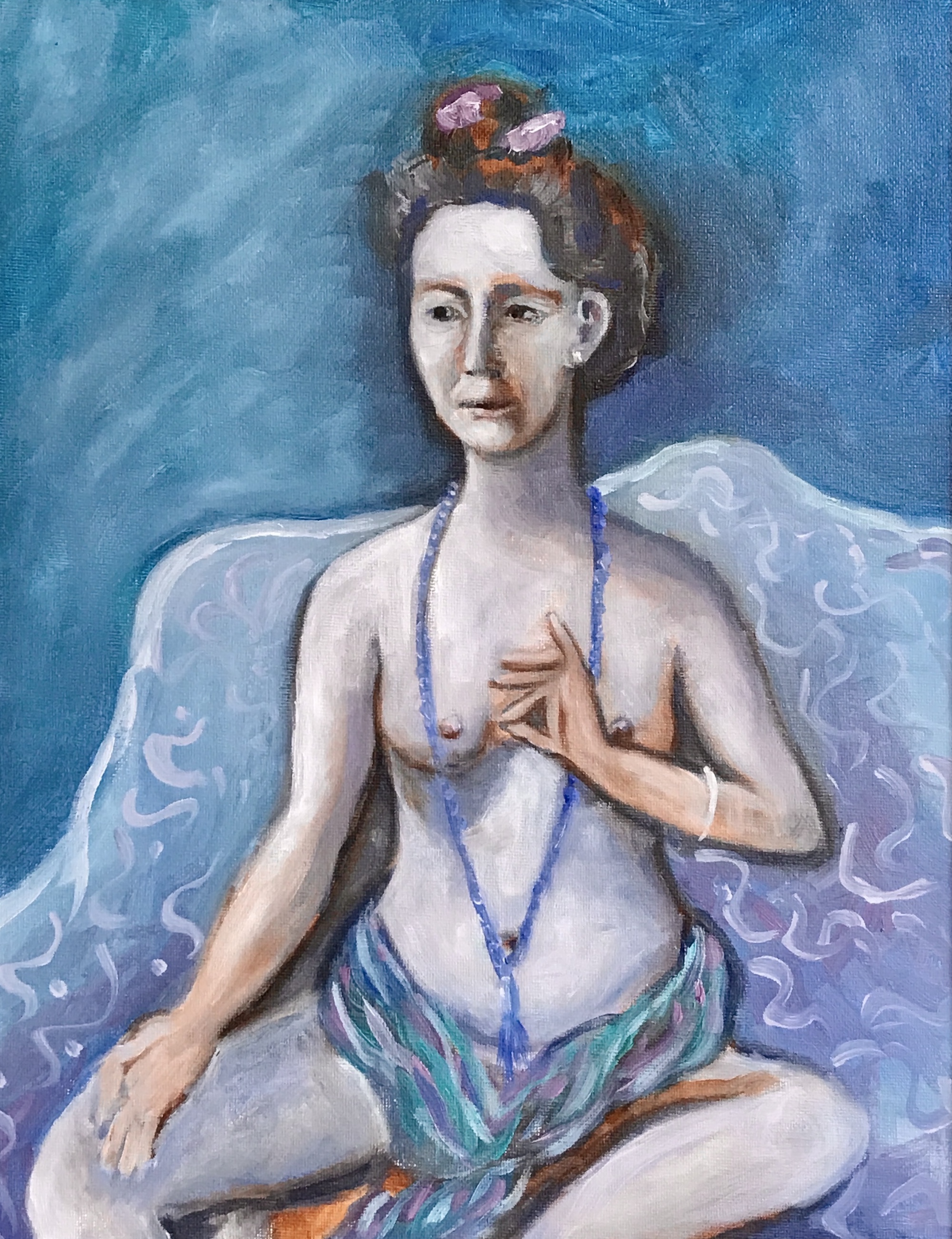 Barbara Psimas, Jasbir in Meditation, Oil on canvas panel, 15"x18", $400.00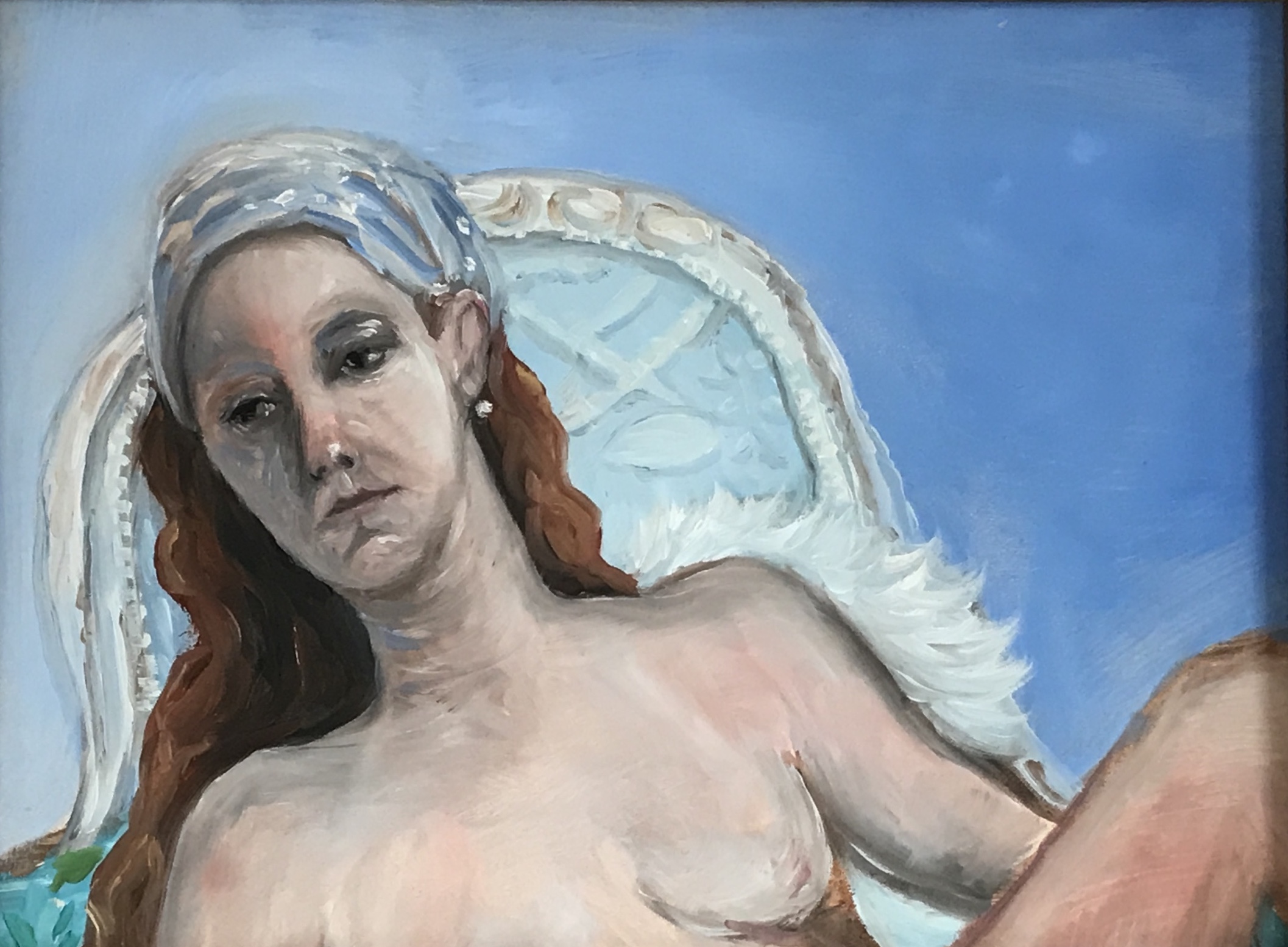 Barbara Psimas, Jasbir in Recline, Oil on canvas, panel, 15"x18", $400.00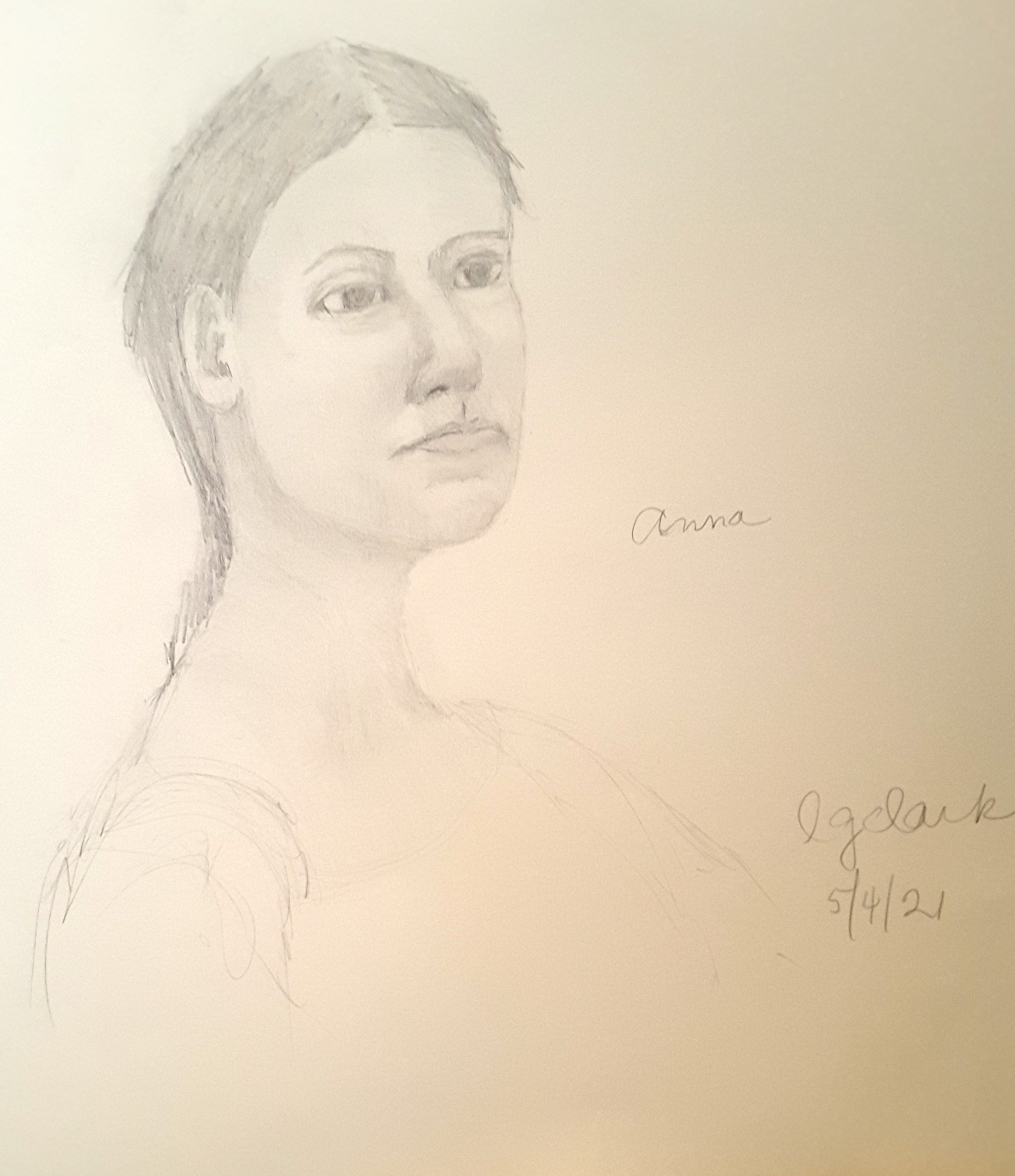 Lorraine Clark, Anna, pencil, Framed size 20"x20", $4000.00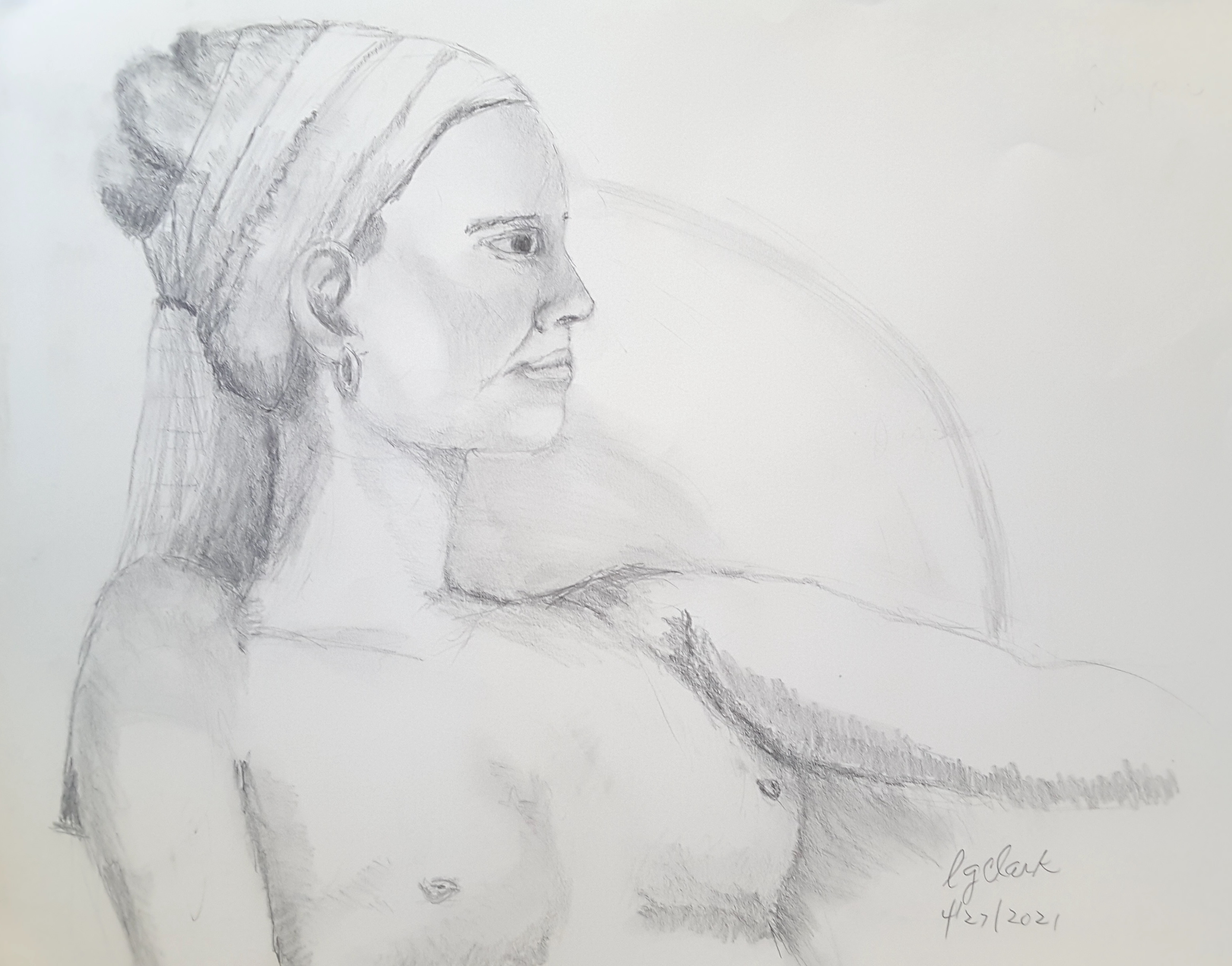 Lorraine Clark, Jazzy 1, pencil, Framed size, 23"x26", $600.00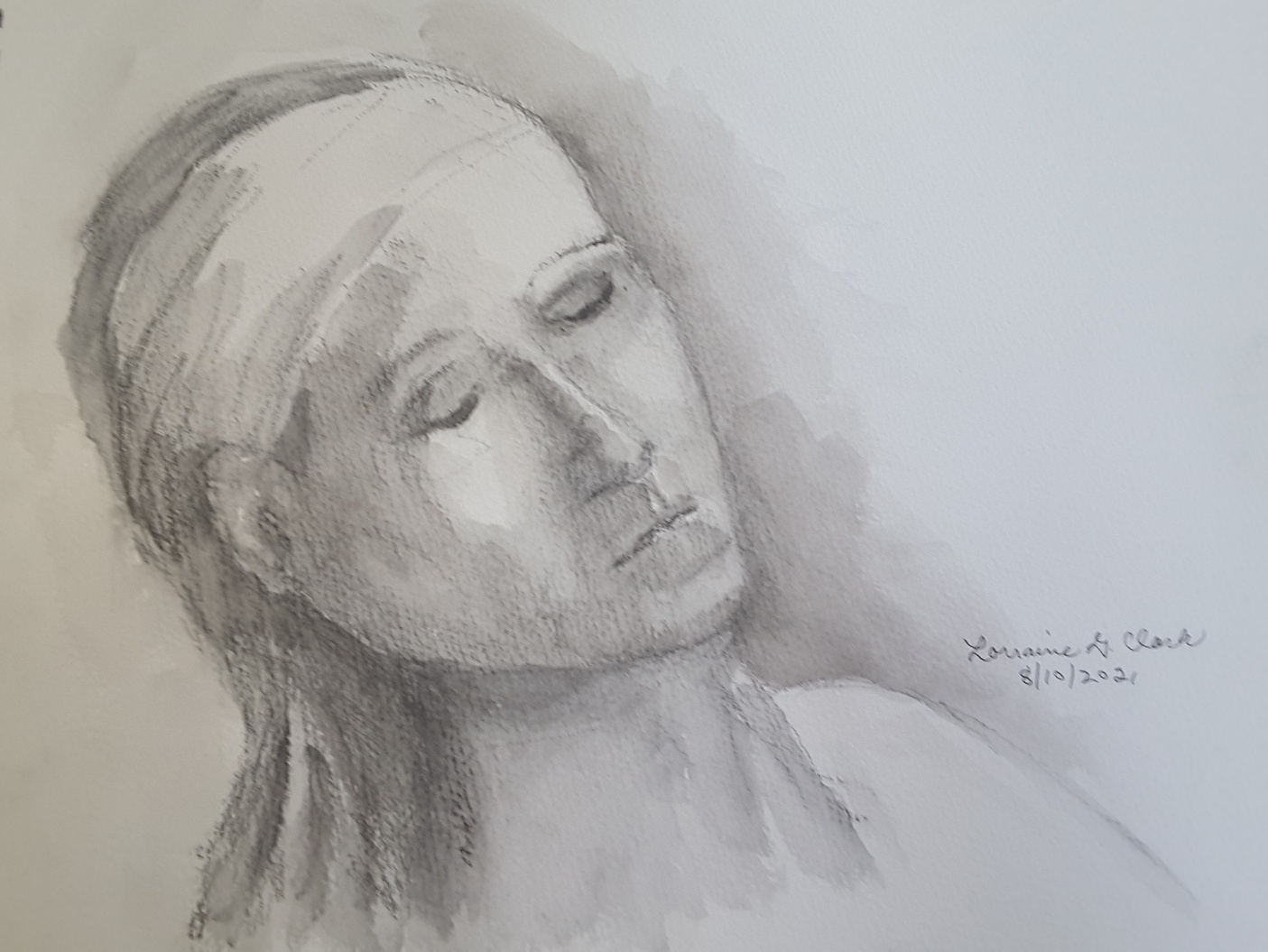 Lorraine Clark, Jazzy 2, water soluble graphite, Framed size: 17"x20", $600.00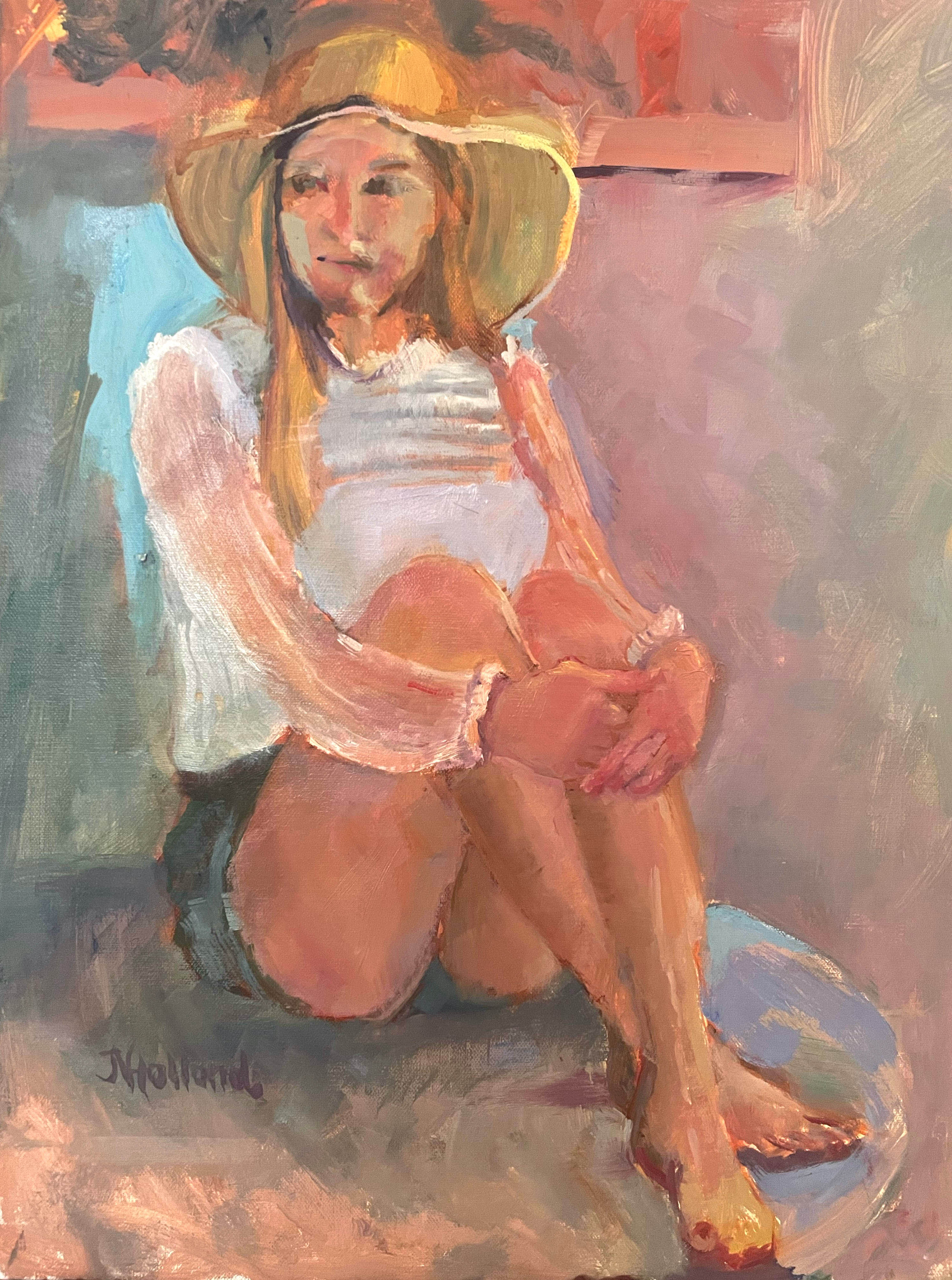 Nancy Holland, Transparent, oil, framed size, 12"x16", $300.00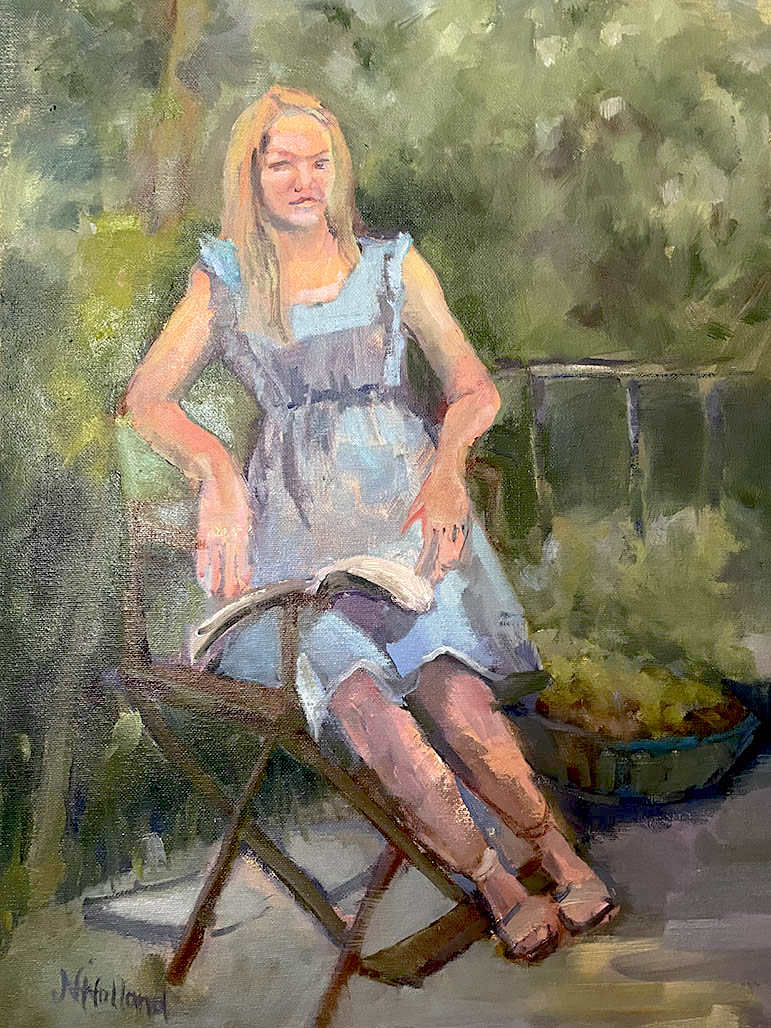 Nancy Holland, Spring in the Air oil, framed size, 16"x20", $395.00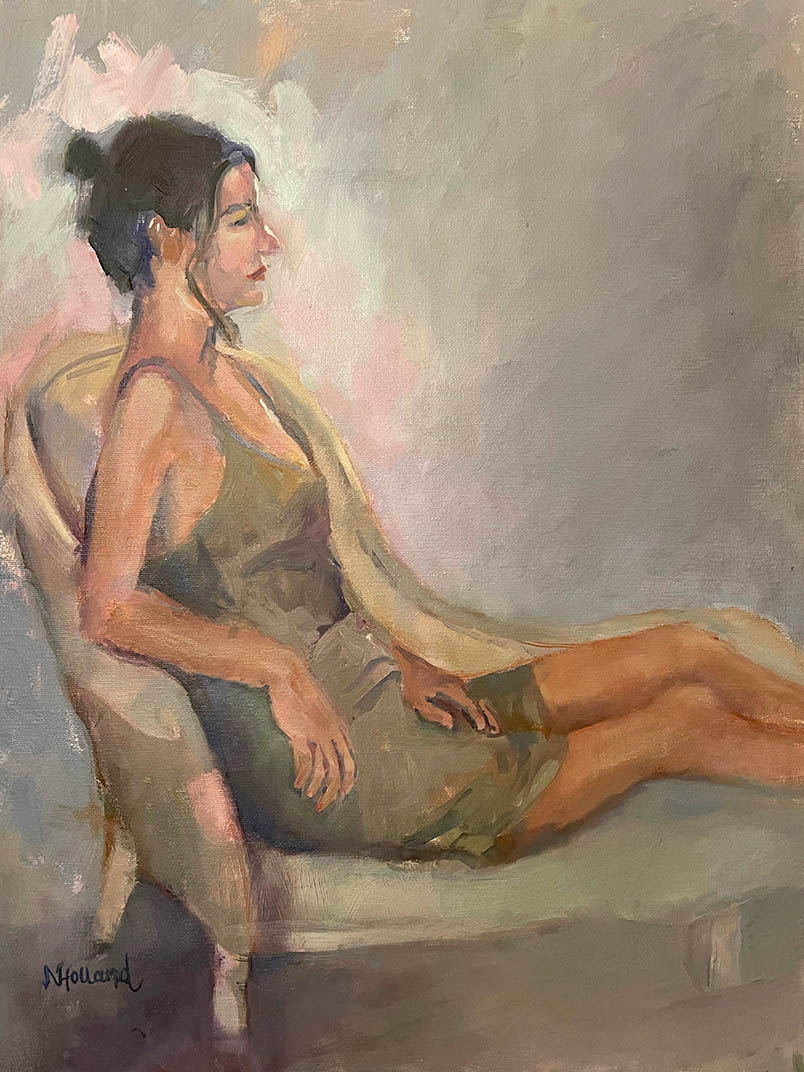 Nancy Holland, Meditating in Luxury, oil, framed size, 16"x20", $395.00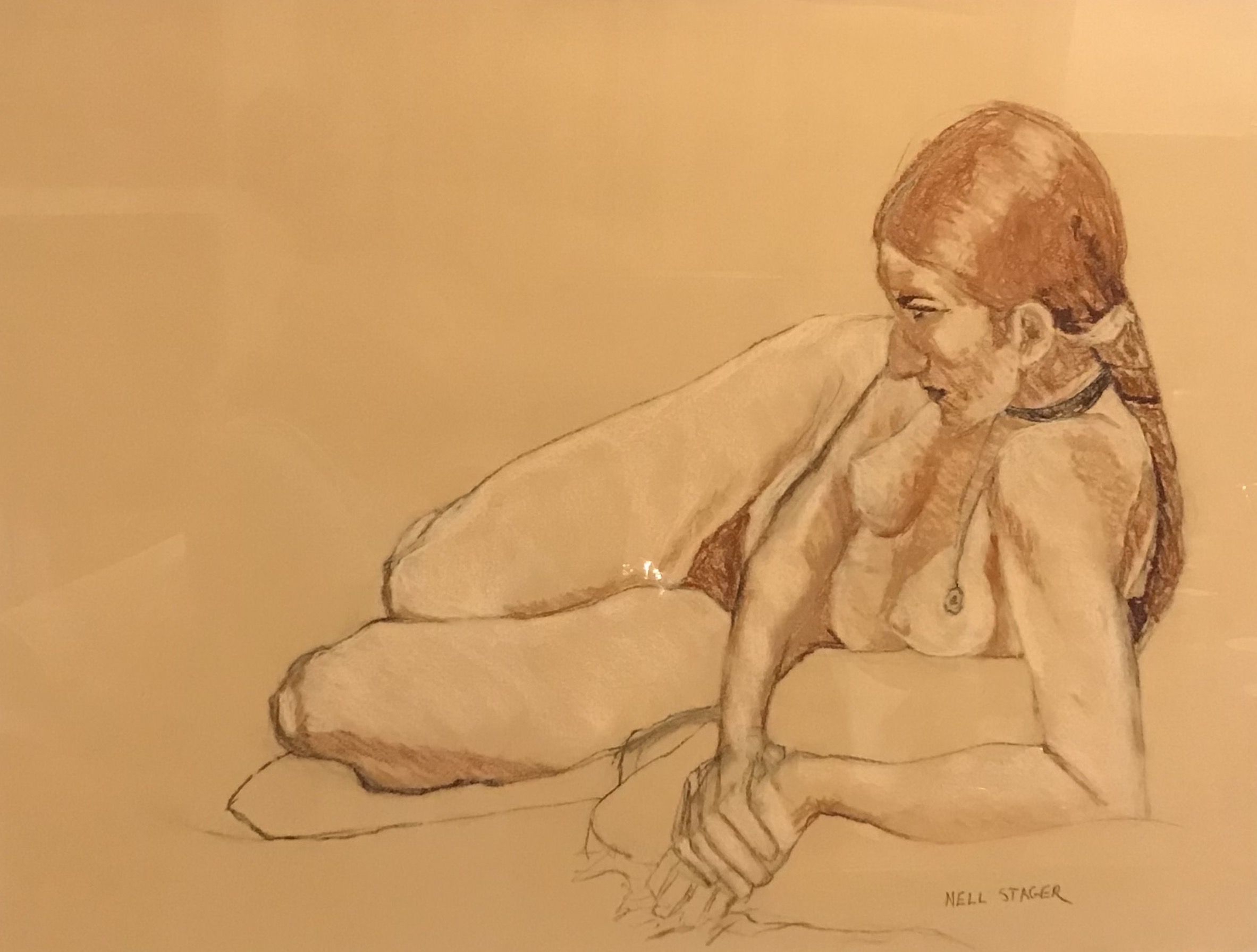 Nell Stager, Girl With Braid, Charcoal, Conte, Pastel, 34 1/2"x28 7/8", NFS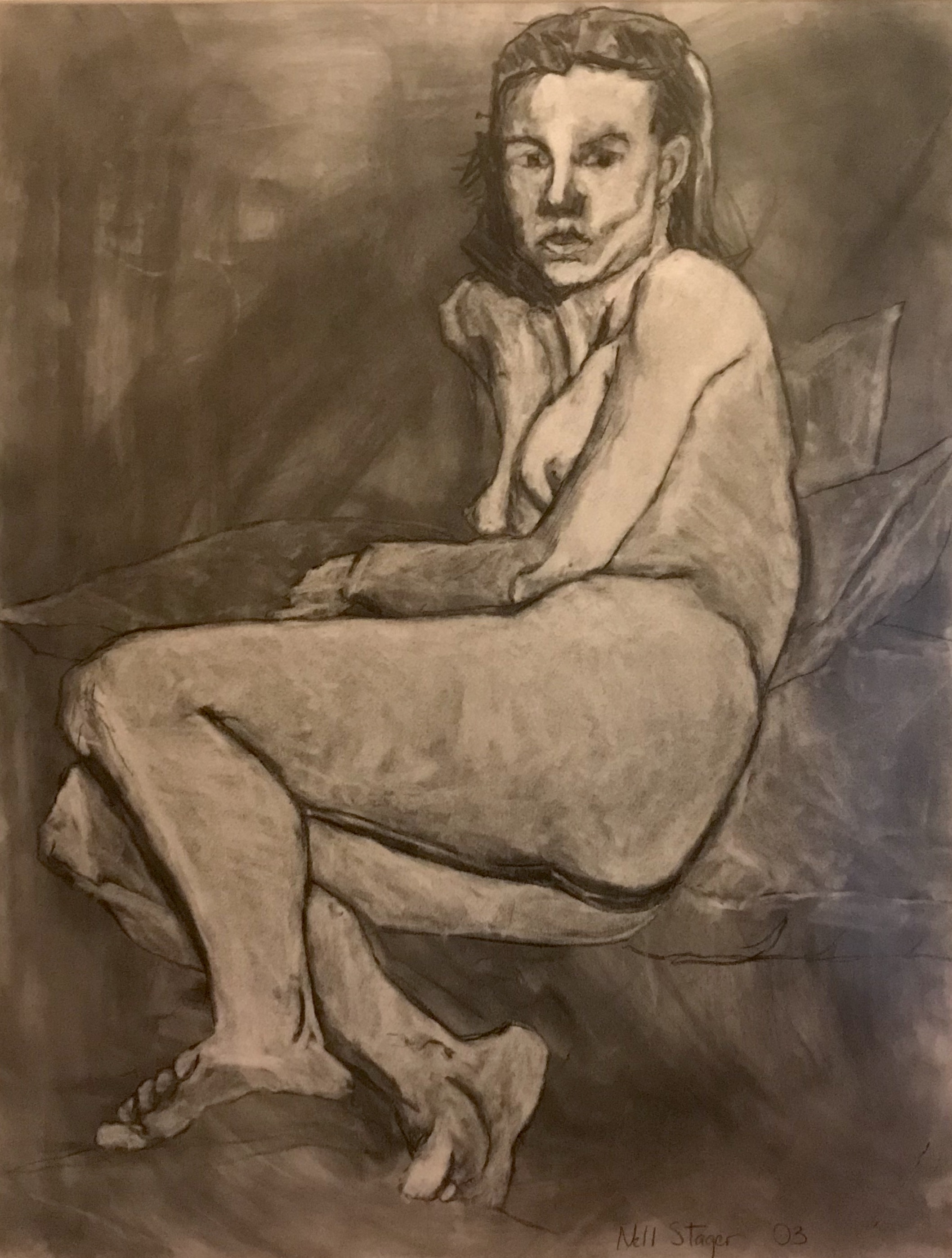 Nell Stager, Reclining Female, Charcoal, 25 5/8"x31 5/8", NFS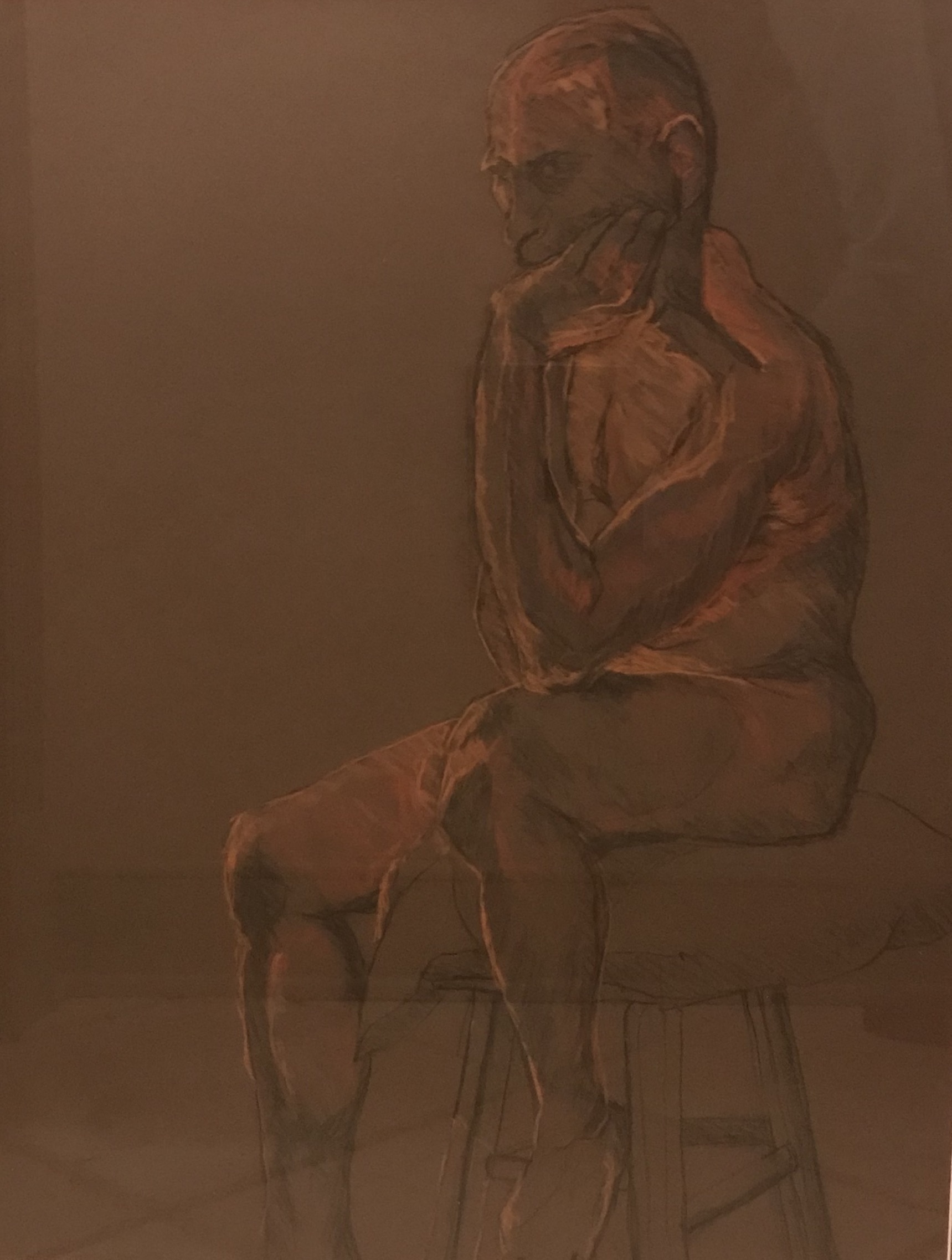 Nell Stager, The Thinker, Charcoal and Conte, 28 1/2"x34 1/2", NFS
Natalia Andreeva, Another Dimension, 20"x10", oil on canvas, $1.200.00
Natalia Andreeva, Summer, 16"x12", oil on canva-paper, $1.200.00
Natalia Andreeva, Anna, 20"x16", oil on canva-paper, $1.800.00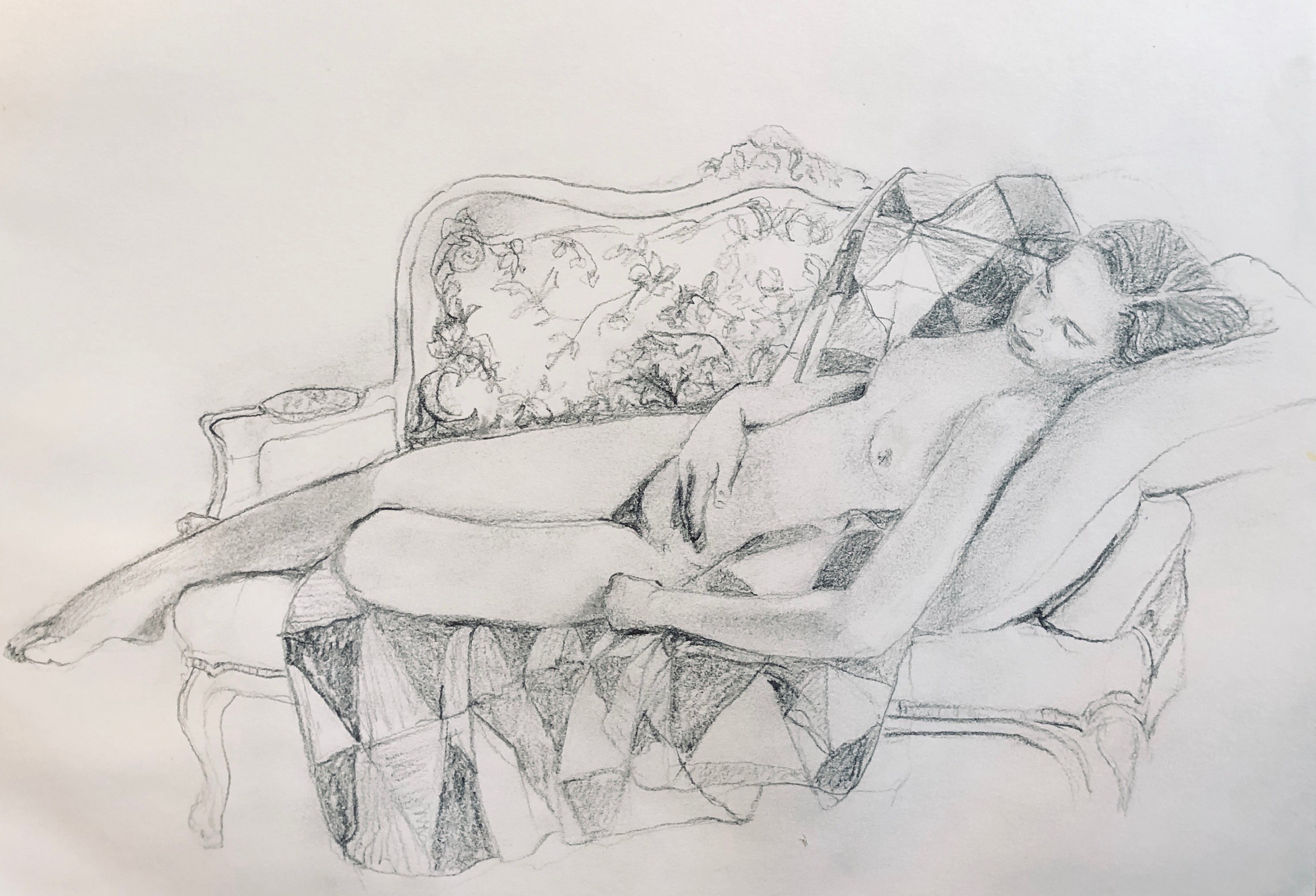 Beverly Pace Sipos, Recling nude, Pencil, framed size: 17"x13", $120.00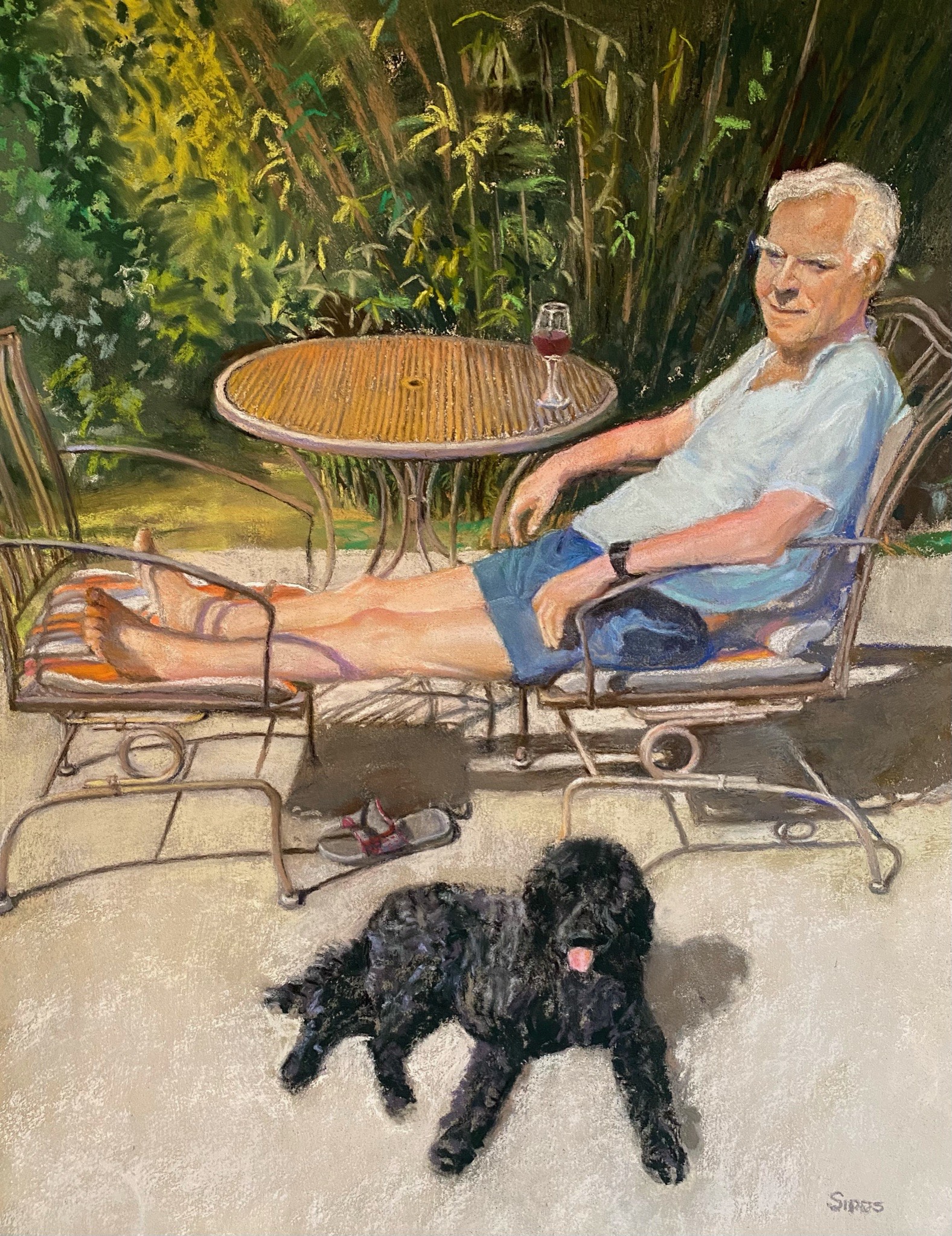 Beverly Pace Sipos, Sunning, Pastel, framed size: 21"x24", NFS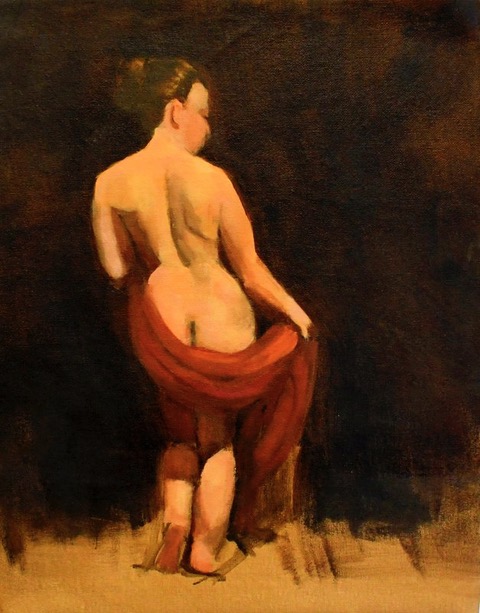 Jennifer Clinard, Draped Figure, oil on canvas-paper, framed size: 26"x20", $500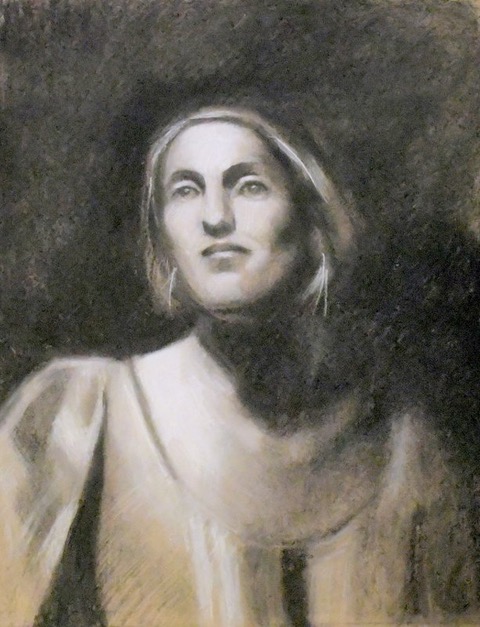 Jennifer Clinard, Marney, charcoal, chalk, pastel on paper, framed size, 30"x24", $600.00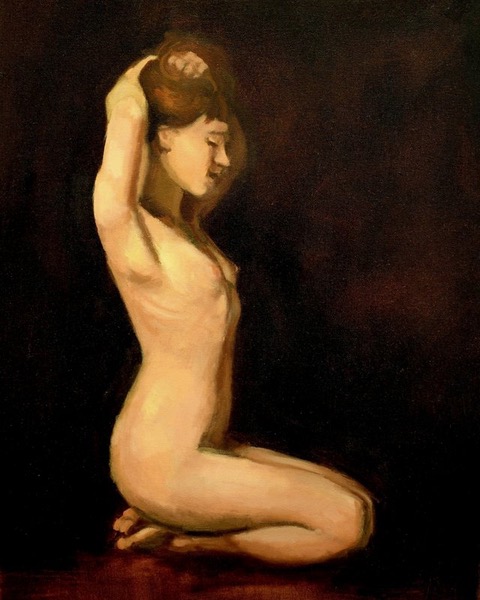 Jennifer Clinard, Young Girl, oil on canvas, framed size: 30"x24", $600.00
Debbie Gaedtke, Blue Beads, oil, framed size 16"x19", $250.00