5 Days Workshop with Russian Artist Irina Rybakova, April 12-16, 2022
Russian Realism: Flowers in Still Life, Landscape and Portrait.
The workshop is a rare opportunity to study and get a broad perspective on Russian art, techniques and vision. She will focuse on the specifics of observing a subject, seeing light, form, and atmosphere. She will discuss space and planning, design, value, color, and edges.

Max group is 8 students.
---
Cost of the workshop: $650.00
Deposit: $325.00
Cancellation deadline and full payment due by March 12th, 2022. Cancellation fee $325.00 after that day.
---
Interested to receive information about classes and workshops, subscribe to Natalia's emailing list.
---
About Irina Rybakova
---
Irina Rybakova is a nationally known, recognized master of the Russian landscape and genre painting. She was born in Vyshny Volochyok, Tver region, where she spent her early childhood in the Academical Dacha, known as plein air workshop studios for artists from all over Russia. It was here where she firmly decided to become an artist and never changed or regretted this decision.
Irina has painted in Russia, Europe, throughout the Mediterranean and the United States. Irina's work is represented in museums, galleries and private collections worldwide. She has organized many international plein air events in Russia and Europe and holds the title of "Honored Artist of Russian Federation," a recognition given to her by the Russian Academy of Fine Art for her contributions to promote the arts nationally and internationally.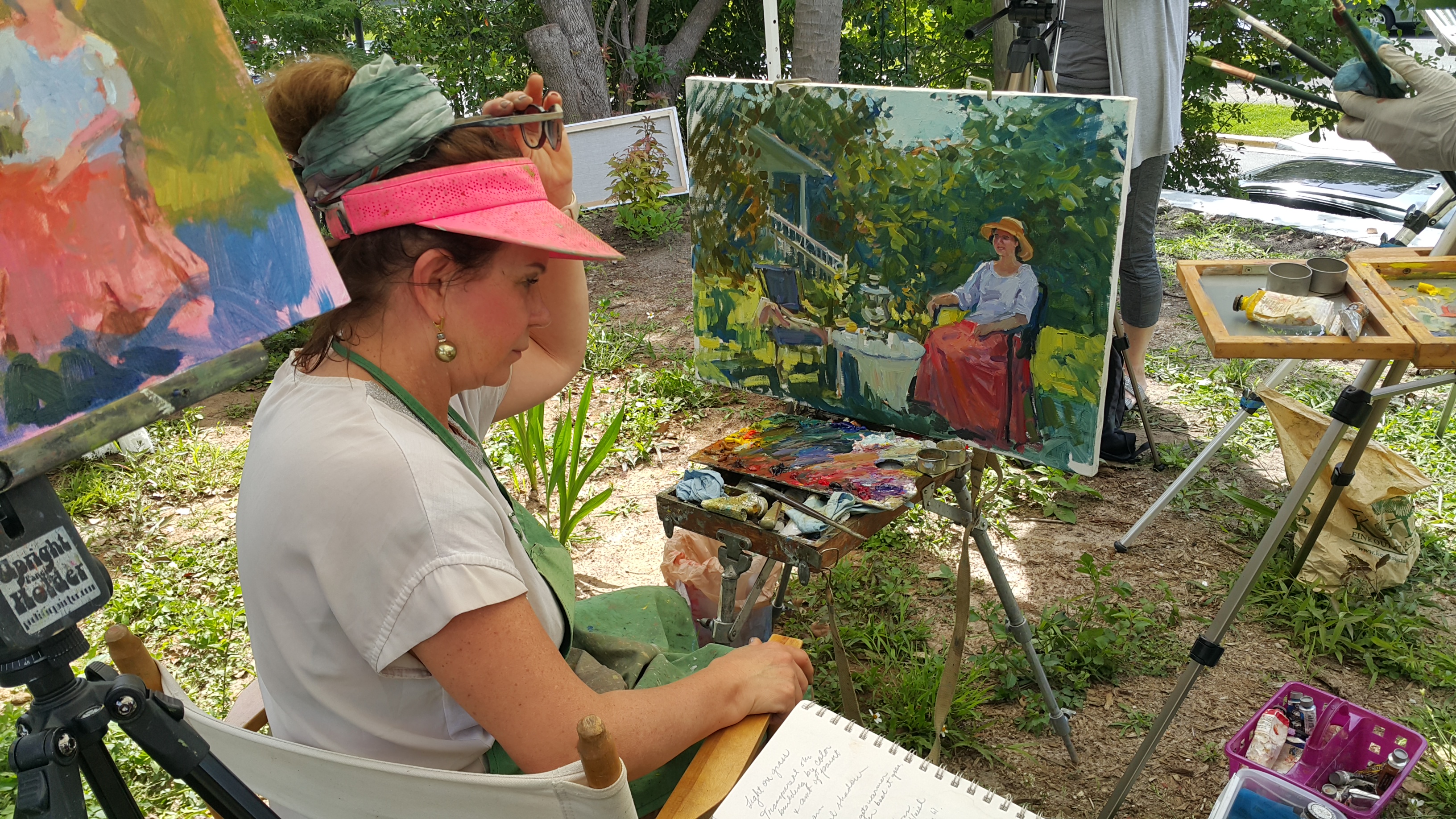 Energy, expertise and great experience in teaching by Irina Rybakova, one of the best painters-realists in Russia gives you great chance to pump-up your plein air painting skills, recognize accurately the best composition, colors, values, and being efficient, while painting outdoors.
Painting with daily demo by Irina on large size canvas to be easily visible from any point. Individual work, critique and suggestions. Irina is well known for best color and value application on her balanced compositions, and work in best traditions of Russian Art of 19th to 21st Centuries.
TO SEE MORE of Irina Rybkova's work: https://www.artistrybakova.com/works.
Useful info:
---
---
Interested to receive information about classes and workshops, subscribe to Natalia's emailing list.